Cloud Computing in the Insurance Sector: The Ultimate Guide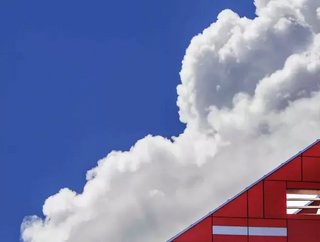 Learn why cloud computing is a valuable technology for insurance, including its advantages and disadvantages, plus seven insights from industry experts
Cloud computing is a term that is often thrown around without a lot of explanation. In essence, it is the ability to access information and applications over the internet.
Businesses no longer have to store information on their computer's hard drive; workers can access it from any device with an internet connection.
It has revolutionised the way companies operate, and the insurance sector is no exception.
This guide explores the current state of cloud computing in the insurance sector with expert insights from industry professionals.
The use-cases of cloud computing in the insurance sector
There are many different ways insurers can use the cloud to improve their business. Some of the most common use-cases include:
Platform hosting: The cloud can host insurance platforms, allowing insurers to quickly and easily deploy new applications and services.
Data storage and backup: The cloud is an ideal platform for storing data because it is secure, reliable, and scalable. Businesses can access their data from any device with an internet connection, which makes it perfect for backing up critical information.
API integration: Insurers can use APIs to connect their systems with third-party providers, allowing them to access new functionality and data.
Marketing campaigns: The cloud is an ideal platform for running marketing campaigns because it allows businesses to quickly and easily deploy new applications and track the results.
Enterprise resource planning (ERP): ERP systems are essential for managing day-to-day operations in a business. The cloud is an ideal platform for running ERP systems because it is secure, reliable, and scalable.
Customer relationship management (CRM): CRM systems allow businesses to manage customer interactions and track sales progress. The cloud is an ideal platform for running CRM systems because it is secure, reliable, and scalable.
Insurance claim management: The cloud can be used to manage insurance claims from start to finish. This option includes recording details of the claim, tracking progress, and issuing payments.
The advantages of cloud computing in the insurance sector
Cloud computing has revolutionised the way businesses operate, and the insurance sector is no exception. The benefits of cloud computing for insurers include:
Increased efficiency: By moving to the cloud, insurers can access information and applications from any device with an internet connection. This increased flexibility allows employees to work from anywhere, which leads to increased efficiency.
Cost savings: The cloud is a more cost-effective way of storing data than traditional methods like on-premises servers. It also allows businesses to scale their computing resources up or down as needed, which results in reduced costs.
Faster platforms: The cloud enables insurers to use the latest technology platforms, which leads to shorter turnaround times for products and services. Some cloud providers even have their own undersea cables, so data is transferred at lightning speeds.
Improved customer service: By using the cloud, insurers can provide a better customer experience by quickly responding to enquiries and offering real-time quotes. They can also offer self-service options that allow customers to manage their policies online.
Greater scalability: The cloud can handle large amounts of traffic with ease, making it the perfect platform for insurers that experience spikes in activity at certain times of the year, such as during natural disasters or extensive marketing campaigns.
Quicker time to market: Insurers can quickly and easily launch new applications and services in the cloud, which speeds up the time-to-market for new products.
The challenges of cloud computing in the insurance sector
While there are many benefits to using cloud computing in the insurance sector, several challenges need to be overcome.
One of the main challenges is that many insurers are still reluctant to move away from their legacy systems. These systems are often expensive to maintain and upgrade, and they can be challenging to integrate with new cloud-based solutions.
Another challenge is data security. Insurance companies store a great deal of sensitive data, and this data must be secure when stored in the cloud.
Finally, there are concerns about the reliability of cloud-based systems. Insurance companies need to be sure that their data will be available when they need it, and they need to be confident that the cloud provider will not go offline.
These are just a few challenges that insurers face when considering using cloud computing in their businesses. However, with careful planning and working with experienced providers, insurers can overcome these challenges.
What do some of the industry experts have to say about cloud computing in the insurance sector?
Neta Rozy, Co-Founder and CTO at Parametrix:
More companies than ever rely on cloud-based services. This comes with great benefits like affordability, scalability and flexibility. But no matter how robust and how well-engineered any technology is said to be, it's never immune to downtime, and the cloud is no exception.
As business leaders continue to shift to the cloud, they must be able to mitigate the risk of outages. Cloud outages can lead to revenue losses, customer churn, lost productivity, and other damages caused by unexpected interruptions to their normal business operations.
Colin Nabity, Co-Founder and CEO of Breeze:
Data can be harnessed to underwrite, approve, or deny a policy in just minutes and completely online. Except, this data needs to be stored somewhere where it can be accessed and used efficiently. Traditional data warehouses are expensive and antiquated compared to cloud storage, which is why the insurance industry will continue to rely upon cloud computing.
As the insurance industry becomes increasingly reliant on data to drive business decisions, so too will it become very reliant on cloud computing to house this valuable data.
Dax Craig, President and Co-Founder at Pie Insurance:
Cloud providers are no longer simply offering infrastructures, but complete services that can act as building blocks that can be used to build and deliver sophisticated applications in a more efficient manner. 
COVID-19 caught many within the insurance industry flat-footed with carriers and agencies struggling to manage working from home on their outdated systems. Now that we are two years into our new reality, some have started to catch up, particularly with the cloud technologies that support remote hybrid workplaces—an area that continues to innovate. While not applicable only to insurance, the technology adjustments that enabled employees to work from home over the past two years will have lasting effects.
Cloud technologies need to not only support but also enhance new working conditions as some employees re-enter the office environment, others stay home, and some do both. In addition, the COVID-19 pandemic has pushed large incumbent carriers to expedite moving to the cloud. As a result, some departments like IT are likely stretched thin and other strategic initiatives needed in order to compete against cloud-native insurtechs may be delayed.
Jack Dubie, Co-Founder and CTO at Ladder:
Obviously, cloud computing is not new, nor does it confer specific advantages to the insurance space. We built Ladder using cloud computing from day one — but that's not the case for many insurance companies who are still managing their transition. The cloud allows developers to have higher leverage tools and avoid building everything themselves.
Cloud computing lets companies scale faster and save money by right-sizing their clusters. These larger-scale changes will allow insurance companies to be more agile in tech adaptation, more innovative in making insurance a technological product, and, hopefully, pass on some of the savings to consumers.
Nick Martin, Director of Managed Services at Mainstreet IT Solutions:
The enhancements in cloud technology have brought the power of analytics and risk modelling to insurance companies with ease. For insurance companies, it is about understanding risk and engaging with their customers that lead to a more profitable business and better customer experience.
In today's world, digital transformation is a term that companies need to adopt as a mantra for growth. Cloud services through Azure, AWS, and Google Cloud bring scalability for insurance companies to allow each employee access to valuable data that would otherwise cost a fortune for any company to invest in. With the emergence of work from home environments, cloud computing brings the power of enterprise capabilities into every home while maintaining operational stability and security.
Ivan Kot, Senior Manager at Itransition:
Cloud technologies have come into common use in the insurance domain, and there are several reasons for it.
Firstly, cloud technologies spare insurance companies the need to roll out complex and expensive infrastructures with servers and data centres. Instead, companies can go for SaaS solutions with a pay-per-use model. Cloud solutions can also help insurers to lower the cost of maintaining their legacy systems, which often takes the lion's share of the company's budget.
Finally, managed cloud solutions can improve security, since sensitive data and configurations in such software are encrypted. Though files for tenants are stored in one place, they are accessible only to the data owner due to the provider's configurations, which also ensures sensitive data security."
Sateesh Seetharamiah, Chief Business Officer at EdgeVerve Systems Ltd:
AI and Cloud-enabled solutions have revolutionised and strongly impacted the insurance sector. In the last couple of years, we have seen the insurance sector making significant investments in these technology solutions due to the pandemic and the need to transition to safeguard and then scale the business quickly. In addition, modern buyers are digitally driven, forcing the insurance industry to reinvent the customer experience. 
For example, the commercial insurance space is witnessing tremendous improvements in their New Business intake processes by leveraging AI to improve the Underwriter productivity and response time by offering a complete view of the right information across the New Business and Underwriting lifecycle. The technology is helping insurance organisations to automatically extract relevant information, identify missing information, and get a comprehensive view of the submission to aid quick decision-making, directly impacting sales conversions and the top-line business performance. Also, business analytics is a critical component of the insurance industry. Analytics help insurers with underwriting, claims, marketing, risk management, governance, and compliance where AI has numerous applicability. With next-level Document AI technology & RPA that can run on the cloud too, organisations are delivering superior customer experience, improving their processes, leveraging data for insights, and overall improving productivity across the insurance value chain.
In summary, this is how Cloud-enabled AI solutions impact the insurance sector;
Digitise and automate the insurance value chain to extract superior value.
Enable insurance carriers to improve underwriter productivity, reduce processing time for new business requests, thus impacting their top-line positively.
Shape-shift, the traditional new business intake process, makes it faster, efficient, and error-free so that insurers can process more applications, drive new business growth, and enhance customer experience.
The future of cloud computing in the insurance sector
Cloud computing is still relatively new, having only emerged as a term in 2006, so its full potential has yet to be realised. However, insurers are already starting to see the benefits of using cloud-based solutions, and this trend is expected to continue in the future.
"There's no denying that cloud computing is the future for insurance businesses. A majority of insurance firms are already leveraging cloud computing, and more are expected to move from on-premises infrastructure towards cloud adoption as it brings flexibility and cost advantage," said Ashish Deshmukh, Head of Banking and Financial Services at Newgen Software.
Furthermore, despite some of the disadvantages, such as the fear of data breaches, cloud computing is becoming increasingly popular in the insurance sector due to its many advantages. It can help insurers save money, improve efficiency, and speed up the processing of new business applications. In addition, it allows organisations to access their data from anywhere at any time, making it an ideal solution for a sector that is constantly dealing with changes and challenges.
"When it comes to Insurtech innovation, performing Data Lakes on cloud is a key feature for business development," added Franco Salonia, CEO at DinoCloud. "It unifies all the data the company needs to make data-driven decisions by generating insights, taking advantage of the almost unlimited storage capacity, scalability and computing power of the cloud."
In conclusion, cloud computing is a powerful tool that insurers can use to improve the efficiency and performance of the insurance sector. By working with experienced providers, insurers can overcome the challenges associated with using cloud-based solutions, and they can start to reap the benefits of this technology.