Challenging convention in insurance with a digital strategy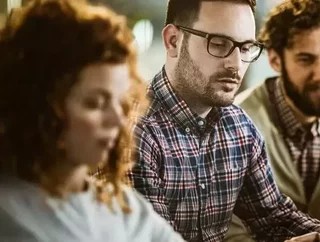 Using insights from Saggezza, PwC and McKinsey, we investigate how new digital strategies are enabling InsurTechs to transform the insurance sector...
Ever since it emerged circa 2010 as an independent aspect of the burgeoning FinTech sector, InsurTech has come to encapsulate the morphing expectations of customers in the digital era. Although still rooted in the principles of an industry that was founded centuries ago, innovative companies have recognised that aspects of its operations, delivery and experience are very much in need of a 21st-century update. As such, developing and executing a visionary digital strategy is amongst the most important steps for contemporary InsurTechs to take. To elucidate this topic, we combined a first-hand interview with Keith Rutman, Senior VP at consultancy Saggezza, with industry insights from PwC and McKinsey.
The maturation of InsurTech
InsurTech has experienced a steady build-up of momentum over the last 10 years, diversifying away from the rudimentary subject matter of 'legacy insurance' such as P&C (property and casualty) and towards more exploratory aspects of the value chain. Keith Rutman believes that the shift in leveraging data and digital technologies from back-end processes (underwriting, policy administration and fraud detection) to front-end use cases like customer service, quotations, claims and overall customer engagement is indicative of the sector's most obvious maturation. "I've noticed that [Saggezza's] work with clients in the area of data and advanced analytics has remained consistent over time and there's been a noticeable uptick in client interest in front-end, user-experience and user-interface work to improve engagement, self-service and customer experience with our clients' brands." 
Customer habits: shaping the market
As customers become acclimatised to the digital experience throughout their daily lives, whether for shopping, finance, lifestyle management, etc, the importance of a refined strategy to reflect changing preferences becomes indispensable. This is no less true for insurance, which, although a centuries-old industry, cannot escape the call for better, faster and more convenient service. "As consumer shopping and purchasing habits have shifted more toward digital or online means, it's signalled an acceptance and an interest in that type of digital experience across categories, including those that were once thought of as complex transactions requiring the assistance or hand-holding of an expert," says Rutman. "Now, digital technologies can take on a portion of the more routine or mundane parts of the process, which frees up humans to participate in the parts of the process in which they can add the most value."
Indeed, technology has the power to fundamentally alter the principle operations of insurance. PwC notes in '' that modern InsurTech is being propelled by four key innovations: artificial intelligence (AI), robotics (specifically RPA or robotic process automation), the internet of things (IoT) and blockchain. Automation of process-driven business, richer streams of analysable customer data and increased transparency all serve to optimise customer outcomes and should be investigated and utilised fully. PwC says: "While InsurTechs are naturally keen to be understood for the commercial value they could drive rather than the intricacies of their primary technology, the large numbers of startups making compelling use cases for emerging technologies means the broader industry must get to grips with such tools." Moreover, in '', the company highlights the value-adding power of social media to engage directly with customers in a previously unavailable way which not only amplifies brand awareness but also creates trust and transparency. Essentially, the gauntlet has been thrown down to the wider industry and it is up to more established companies to intelligently augment their business with new tech. Ultimately, this will become the key differentiator with smarter innovation the 'ante' upon which standards will rise.
Devising an overall strategy: to collaborate or disrupt?
Although the best examples of InsurTech are often at the frontier of the sector, Rutman believes that an optimal digital strategy within insurance is not necessarily different than anywhere else. Namely, it should revolve around quality content, have cutting-edge analytical facilities and be highly data-focused. According to him, the more pertinent question should consider the following: should InsurTech deliver the same products and services simply in a better way, or is it better to let technology chart a course for realising new potential. "Part of any strategic considerations have to be 'implementability'," he clarifies. "Insurtechs aren't only challenging established industry incumbents; they are challenging decades-old laws and regulations that never contemplated things like digital signatures, fractional insurance and the use of non-traditional data sources in underwriting and pricing risk."
This brings us to another strategic consideration: collaboration versus disruption. While disruption certainly has its place in any tech-related sphere as the catalyst for progression and challenging conventional norms, its importance can often be overemphasised by incumbents which choose to prioritise it above all else: "I've seen a lot of time, money and resources wasted when technology companies attempt to become insurance disruptors. Oftentimes, they move quickly but face penalties and have to rework due to regulatory hurdles," Rutman says. As an alternative, he emphasises the importance of multi-party collaboration in order to cohesively and successfully unite tech with experienced insurance acumen, solid regulatory knowledge and effective administration. This is an opinion which McKinsey broadly agrees with in its article: ''. Due to the complementary nature of incumbents, InsurTechs and traditional insurer business models, the biggest challenge is not finding common ground but rather locating the optimal way to engage with each other. "It's a shift in thinking, but there are ways to make collaboration easier. Traditional insurers working with open platforms, for example, are facilitating the integration of new digital solutions via standardised application programming interfaces (APIs), which many insurtechs offer." The insurance landscape, therefore, could become a highly synergistic environment wherein "incumbents retain ownership of the end customer while insurtechs act as digital enablers that drive the adoption of digital technologies along the value chain"; longevity, efficiency and successful long-term effect could depend on this interaction.
Considering the next generation of InsurTech
As more companies embark on their digital transformation journey, the evolution of insurance and InsurTech will be an ongoing and exciting process. Over time, consensus within the industry will accumulate and the sector will become more confident in the technology it uses: what is already being explored regarding the utilisation of big data and the use of machine learning (ML) algorithms for pattern recognition and improved modelling will combine with new aspects of IoT, such as using drones for remote inspections, as well as virtual reality (VR) and augmented reality (AR) for improved training, claims assessment and risk mitigation. "However," Rutman interjects, "it may or may not be technology that creates the next wave of innovation in insurtech; it may instead be changes to privacy laws, consumer comfort with sharing personal data, or new leading indicators used to quantify and value risk that lead to the next breakthrough in insurance innovation."
One possible effect of the COVID-19 pandemic is the acceleration of burgeoning changes within insurance generally. In terms of strategy, this presents insurers with a golden opportunity to remodel themselves in the 'new normal' - the precarious world in which their services are likely to be in demand - by addressing important challenges surrounding legacy operating methods, i.e. social distancing, remote working, expenses, etc. "In this regard, InsurTechs may have a unique opportunity to gain share by being nimble and adaptive to change," Rutman continues. "On the other hand, lower demand due to remote working (for instance, less cumulative usage of cars), loss of income from furloughs or lay-offs and supply chain disruptions may hinder the company's ability to meet growth and customer service goals." This underscores that an insurance company's digital strategy, particularly during such turbulent economic straits, must be thoughtfully developed, technologically robust and conscientiously collaborative in order to yield lasting success.