Cachet raises €5.5mn to expand its services across Europe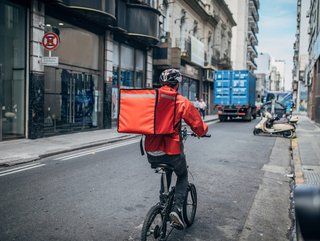 Cachet, the platform worker-focused insurance services marketplace, has raised €5.5mn, to expand its services to gig workers across Europe and the UK
Cachet, a platform worker-focused insurance services marketplace, has raised €5.5mn to expand its services to gig workers across Europe.
The new funds will be used to grow the company's team, improve its technology and data models, and expand within Europe.
Cachet has an insurance distribution licence that has been passported to most of the EU countries and currently operates in Estonia, Latvia, and Poland, while also serving customers in the UK, Lithuania, and Finland. In addition to Bolt and Uber, it also works with platforms like Upsteam, Citybee and Cleanify. In Estonia, the company's first market, Cachet holds 40% of the app-taxi segment's market share.
Investing in technology to improve its platform
Cachet uses technology to provide tailored motor insurance and delivery rider insurance policies for gig workers covering them across multiple platforms and allowing them to earn more. According to the company, the Tallinn-based insurtech provides solutions for the growing platform economy workforce, will account for 1 out of 5 economically active citizens in the EU by 2025.
Hedi Mardisoo, co-founder and CEO of Cachet: "Even though the platform economy has made companies like Deliveroo and Bolt some of Europe's fastest-growing companies, it has been accompanied by a heated debate about workers' rights.
"We have been involved in EU-level discussions to regulate platform work and there's an impulse to solve problems by reclassifying platform workers as employees. But using old thinking to solve new problems is likely to result in the baby getting thrown out with the bathwater.
"Instead, we think that we can use technology to fix problems partly caused by technology. This way, we can keep the flexibility and freedom of the platform work ecosystem, while putting the gig worker back in the driver's seat."
Providing coverage for gig workers
According to Cachet, it already provides more affordable motor insurance for ride-hailing drivers as well as regular consumers, and delivery rider insurance that covers personal injury and property damage, accidents and medical expenses. The company's new insurance plans will include third-party liability as well as personal health and accident coverage for gig workers.
The company is trusted by more than 12 insurance underwriters with leading carriers like Allianz, PZU and VIG Group.
Leading the €5.5mn financing round was Paris-based Truffle Capital, making this their first investment in the region. The round also included Uniqa Ventures, an expert in the Central Europe region, and previous backer and lead investor Icebreaker.vc. Truffle Capital and Icebreaker.vc representatives will join Cachet's supervisory board.
Bernard-Louis Roques, co-founder and CEO of Truffle Capital: "Cachet has a strong regional footprint in the Baltic region, and a clear long-term vision on how to tackle the platform economy problems from the freelancer's perspective. Freelancers are the driving force of the new economy. Cachet has developed impressive data capabilities, with unique data assets, data platform and data science resources, which enable it to treat each and every freelancer individually, and at the same time minimise the risk ratio for its insurance partners, making it a rising force in one of the most dynamic insurtech market."