Aviva sees renewable energy insurance portfolio growth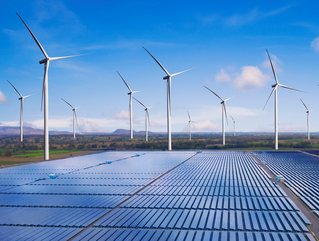 Aviva is targeting a top three position as a renewable energy insurer in the London market by the end of 2022
Multinational insurance company, Aviva, has revealed that its renewable energy insurance business has grown to more than 150% of the size of the fossil fuel power generation book it exited in 2019.
The insurer's renewable energy insurance proposition now globally covers enough energy to offset the equivalent of 24.8 million tonnes of carbon dioxide annually. A strong presence in the onshore wind, solar power and battery storage markets has helped drive the success.
Aviva is also targeting a top three position as a renewable energy insurer in the London market by the end of this year.
Supporting customers with renewable energy insurance
Launched in 2019, Aviva's integrated package of renewable energy insurance is designed specifically to support a variety of clients in a complex and growing market. It provides commercial customers with a single package of insurance to cover the whole life cycle across marine project cargo, construction and operational, third party liability and terrorism cover.
Nick Major, MD, commercial lines, General Insurance at Aviva said: "Since launching our renewable energy portfolio we have seen strong, consistent growth. This has been driven by a number of factors including the natural growth of renewables as countries work towards achieving net-zero in 2050 – particularly in the US - and growth in battery storage where we are now a UK leading insurer."
Moving away from carbon-intensive industries
The rapid growth of Aviva's renewables portfolio follows its decision to stop insuring firms directly involved in operational fossil fuel power generation. The choice for the move away from carbon-intensive industries is outlined in Aviva's ESG Baseline Underwriting Statement, which specifies the risks that Aviva will no longer insure:
The construction of coal-fired power stations
The construction or operation of thermal coal mines
Power generation risks that generate power from coal
Any new fossil fuel mining or extraction projects
Companies where more than 5% of their revenues are directly generated from extracting fossil fuels
Offshore oil and gas rigs and platforms
Aviva's underwriting approach to fossil fuels underpins the insurer's view that the highest emission fuels cannot be part of a net-zero future. The company is continuing to work with customers on climate action and to provide insurance and risk management solutions to those firms that are actively taking steps to move away from high carbon fuels.
"COP26 has refocused us all on the importance of living and working more sustainably. We have brought in industry-leading expertise on risk engineering, underwriting and claims service to form a comprehensive insurance proposition. Renewables is a highly specialised marketplace so we have brought together the expertise to match. We will continue to build on our renewable proposition in 2022 and explore other options in the market such as offshore wind or green hydrogen fuel," concluded Major.
Join global business leaders and sustainability experts taking meaningful action at Sustainability LIVE, held at Tobacco Dock, London, 23-24 February 2022. Register to attend today! Click here to learn more.