Automation could transform insurance in 2021, says Vertafore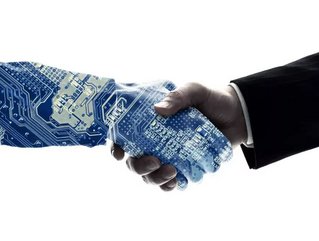 As we found in our article exploring RPA, the insurance industry stands to benefit significantly from increased automation...
As we found in our article exploring , the insurance industry stands to benefit significantly from increased automation.
However, it is the implementation of that technological shift in a traditionally conservative industry that presents the greatest challenge.
To gain further insights into how this topic could reshape insurance in 2021, InsurTech Digital (ID) spoke with Rick Fox (RF), Vice President of Agency Networks and Associations at .
ID: Automation could be highly transformative for insurance. Historically, why do you think the industry has been slow to adopt new technologies? 
RF: The insurance industry has been slower to adapt because agencies have seen technology, specifically technology changes within their agencies, as a disruption and not a chance to propel forward. 
2020 has proven to be a great catalyst for change and technology adoption in our industry. We've already begun to see measurable results with independent agencies growing their profitability at a rate three-times the industry average by modernising their business.
ID: Can you provide any use cases wherein Vertafore has or plans to use automation?
RF: Technology has really become the key differentiator in the independent insurance agency channel. Our products create automation opportunities for agencies in so many ways:
The elimination of double, even triple entry of data
Comparative rating and the ability to create efficiencies within the rating process
Workflow management
Marketing automation
Vertafore has strategically positioned itself as the industry leader in creating operational efficiency at every level of the distribution channel. We are creating ways for agencies to make employees more effective at their jobs and help agencies manage the massive amount of work that can need to be done on any given day. 
ID: How would you summarise the key operational benefits of automation?
RF: Automation in insurance has a lot of the same benefits as any other industry. Insurance agencies are heavily invested in their customers and customer retention. Creating operational efficiency through automation is a key ingredient in modernising today's independent insurance agencies. 
Creating more time for your staff through automation and giving them more time to focus on the job at hand has become a major part of the growth of any agency. Agencies that are using, or are planning to use, automation as a key to drive efficiency are giving themselves a distinct advantage over their competition.
ID: In your opinion, has COVID-19 accelerated interest in automation?
RF: I have seen the urgency that COVID-19 has brought to agencies all over the US. That urgency is to be connected, make working from home simple for staff, and make communication and relationship building with their customers a must. 
This pandemic has given agencies the necessary nudge to embrace technology. As more and more agencies move toward a tech-forward mindset, things like automation become so powerful. 
For so many years, the old adage "if it ain't broke don't fix it" has been the way many agencies have gone about their business. 2020 has forced agencies to think a different way, and that has been a very positive thing to come from this year. 
Our thanks to Rick Fox for taking the time to speak with us.