Zego partners with Synectics to automate fraud screening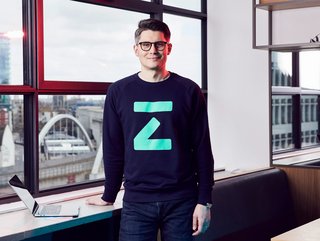 Zego's Sten Saar says the company is reaffirming its zero-tolerance approach to fraud.
Zego is partnering with Synectics Solutions to automate fraud detection screening, as cost-of-living pressures raise the spectre of more fraudulent claims.
Commercial motor insurtech Zego is partnering with Synectics Solutions to automate its fraud detection in response to a "significant" rise in fraudulent claims.
The partnership will allow Zego to screen policies using the company's syndicated database of cross-sector customer risk intelligence, potentially improving fraud detection rates and reducing the amount of time given over to manual processing and investigation. Zego will then re-share fraud data with over 100 members of the National SIRA database, allowing the industry to bolster its response to insurance claims fraud.
It comes as insurers warn of a new wave of fraudulent claims, prompted by rising prices and household budgets coming under intense pressure this winter. In May, insurance company Aviva warned of the issue after spotting a 13% rise in claims fraud in the prior year, underlined by a sharp increase in the number of bogus home insurance claims. The company's chief claims officer in the UK, Waseem Malik, said at the time that the increase was "linked to reduced incomes during COVID lockdowns".
London-based Zego can ill-afford to let claims fraud go unchecked; according to financial filings, the insurtech made a pre-tax loss of nearly £50mn in 2021 and, in July, was forced to cut 17% of its workforce due to "increased economic headwinds".
Partnership allows Zego to 'collaborate' with other insurers
Speaking about the new partnership, Zego CEO Sten Saar says: "We have always had a zero-tolerance policy to fraud and, as we grow, we want to leverage every tool at our disposal to maintain this stance – which is exactly why this partnership with Synectics Solutions is so important.
"Using National SIRA to automate policy screening isn't just a way for us to improve and streamline our own processes, it's also a way for us to collaborate with the insurance industry as a whole – to share insights and help more of our customers minimise their risk. This is something we simply can't get from other suppliers."
Murray Raw, Head of Business Development at Synectics Solutions, adds: "Our partnership with Zego is a natural fit. This is a great opportunity to work with a like-minded company: one that sees the value in using data, is committed to fighting fraud, and wants to make insurance accessible to niche markets. We're looking forward to growing our relationship further while reducing fraud together."