Why the future of insurance doesn't involve phone calls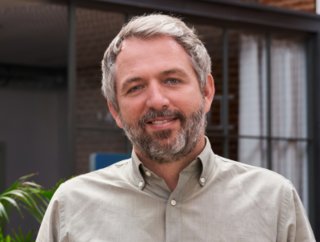 Julio Pernía Aznar, CEO of Bdeo says that with the demand for phone customer service dwindling, "the shift to digital channels is a positive development for the insurance industry".
Julio Pernia Aznar, CEO of Bdeo, discusses how customer support is changing rapidly in the insurance industry
The insurance industry has been slow to adapt to the digital era, but change is happening. Today, customers expect immediate service and in-person or phone customer support no longer meet these expectations. In fact, many customers view phone calls as a frustrating and time-consuming experience. And it's not just the younger generation. Among customers 55 and older, 71% want to process claims through digital platforms, such as video or chat.
In 2022, only 25% of insurance customers preferred to contact customer service by phone. The majority of consumers prefer to use a digital system, such as a chatbot, for basic customer service issues because of the convenience, accessibility, and personalisation these solutions offer.
Here's a look at how customer service in the insurance industry is evolving, and why it's more important than ever for insurers to embrace digital customer service tools.
The declining popularity of phone-based support
As the insurance industry continues its digital transformation, so will customer service. In the past, customers had limited access to information, and calling a live agent was one of the only ways to get answers.
The challenge with only providing phone customer support today is that phone queues can be long, leading to frustrating wait times. Phone calls can also be stressful for policyholders, especially when it comes to complex issues such as filing a claim. Customers often have to explain their issues multiple times and to multiple agents, leading to a disjointed experience.
Phone calls are also limited to traditional business hours, making it difficult for customers to get help outside of these times. These issues can lead to a reluctance to seek help and ultimately harm the customer experience.
Embracing new digital communication channels
Advances in technology have made it possible to access information anytime, anywhere. This has led to a shift in the way that customers interact with their insurers, and as a result, digital channels are now the preferred method of communication.
With the rise of social media, chatbots, and other messaging apps, customers now have the ability to interact with insurers in real-time. Customers can receive help on their own terms, whether that be on the go or during non-traditional business hours. This has allowed for faster response times and more personalised service.
One example is AI-powered chatbots, which can provide customers with quick and easy answers to simple questions – reducing wait times and making it easier for customers to get the information they need at any time. According to J.D. Power, overall satisfaction with the claims process is higher among customers who use digital first notice of loss (FNOL) tools – contacting their insurer via the insurer's website or mobile app — compared with satisfaction rates when reporting a claim via an insurer's call center.
Self-service portals are also bringing the power of customer service directly to customers' devices. By allowing customers to manage their accounts, make payments, and file claims online, insurers can reduce call center volumes while giving customers more control over their policies. Self-service portals also provide a wealth of data that insurers can use to improve their services.
Finally, social media and messaging apps offer customers a more informal way to interact with insurers. These channels are ideal for simple questions or issues and allow customers to receive support without waiting on hold. 71% of consumers reportedly preferred texting as the primary way to communicate with businesses they already work with. They also encourage more open communication, which can improve the relationship between customers and insurers. One study found that 80% of consumers felt that insurance companies with a messaging service created a closer customer bond, and 84% said they would save an insurance company's text number in their contacts.
Boosting the overall customer experience
Providing digital customer support options beyond the call center can help improve customer satisfaction and retention significantly. Among the many benefits, these solutions provide:
Real-time data and insights: Through digital customer support channels, insurers can collect more data-driven insights - and automatically - to better understand their customers and improve their offerings much faster than combing through phone call recordings. Text-based data - ranging from customer demographics and support request times to claims history and policy usage - can all be used to feed AI models that can help make more informed decisions


Improved efficiency and cost savings: Digital customer service solutions can help insurers improve efficiency and reduce costs. On average, agents spend 26% of their time during a customer interaction searching for relevant data. By automating simple tasks through other channels, such as updating personal information or filing simple claims, insurers can lessen call center volumes, free up staff to handle more complex issues, and reduce operating costs.

Proactive, personalised customer support: Personalised customer support can only happen when insurers are able to anticipate customer needs and offer tailored solutions before the customer comes looking to resolve an issue. Self-service and digital support channels are the best ways insurers can show policyholders that this type of support is a priority. When done right, it can help insurers build stronger relationships with their customers and increase loyalty in the long run.
The way forward: a digital-first customer experience
As technology continues to advance, the demand for digital customer service solutions is rising along with it. These solutions are designed to meet the needs of modern customers and offer a range of benefits over traditional phone-based support. Still, it is important for insurers to monitor these channels and ensure that customers receive the same level of service as they would over the phone. Insurers must also make sure they are complying with data protection regulations when using digital channels to communicate with customers and collect information.
It's clear that the demand for phone customer service is dwindling. The shift to digital channels is a positive development for the insurance industry. By offering customers a range of digital, self-service options, insurers can reduce costs and, most importantly, improve the customer experience.
About the author
Julio Pernía Aznar is CEO of Bdeo, a technology company that provides visual intelligence for the insurance and fleet industries. A fast-growing insurtech AI startup with proprietary 'visual intelligence' technology, Bdeo has increased its international presence by 30% over the past year and now boasts offices in Europe, Latin America, and Africa.