Who are wefox's new executive committee members?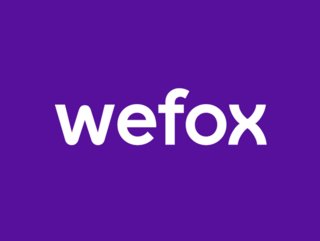 wefox CEO Julian Teicke says the insurtech's executive committee will "benefit from three exceptional professionals and talents"
Leading insurtech wefox has promoted Dr Ronny Fischer, Fabienne Doerig, and Dr Marc Olivier Morant to its executive committee. Who are they?
One of the world's leading insurtechs, wefox, has made three new appointments to its executive committee, promoting Dr Ronny Fischer to SVP of Strategy, Fabienne Doerig to SVP of Operations, and onboarding Dr Marc Olivier Morant to the committee in his existing role as Group General Counsel and Company Secretary.
On the new appointments, wefox CEO and Founder Julian Teicke says: "I am delighted that we have promoted current colleagues to join the extended executive committee.
"With Fabienne, Ronny, and Marc the extended executive committee not only benefits from three exceptional professionals and talents, but also three colleagues, people who know wefox inside out and who are committed to furthering our common purpose – to keep people safe."
The wefox Professor
Beginning his career as a Research Associate & Consultant for the University of Gallen while studying for his PhD, Dr Fischer undertook research in business engineering and architecture, enterprise transformation, and IT governance.
It was during this time his research saw him partner with companies from the financial services industry on consulting projects, which included work with personal lines insurers.
A nod to the future, Dr Fischer joined Zurich Insurance Group in 2015, where he worked his way up from Head of CEO Office General Insurance to Global Head of Digital & Strategy Execution, at Zurich's global venture, Zurich Insurance Mobile Solutions (ZIMS).
Then, following a path of mentorship, Fischer F10 Incubator & Accelerator, where he mentored insurtech startups that participated in the company's programme.
Inevitably joining a startup himself, Dr Fischer landed the role of Senior Director of Insurance Strategy at wefox 2022. Now SVP of Strategy and a member of the executive team, Dr Fischer leads the strategic direction for wefox's insurance distribution, manufacturing and platform businesses across six markets.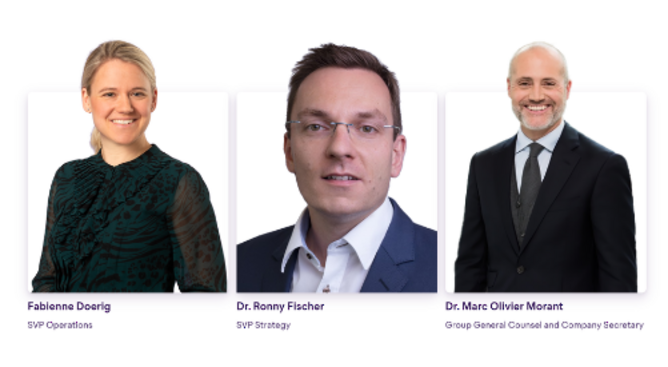 wefox's latest editions to its executive committee
A leading light for women in insurtech
Now a leading woman in the insurance industry, Doerig's career path was far from the same as Dr Fischer's. In fact, she started her career in the aviation industry with RUAG Aviation, providing advisory and consulting services for internal clients.
Doerig then joined accounting firm Earnest & Young (EY), where she was responsible for overseeing financial due diligence projects for industrial and financial businesses.
After almost eight years in the role, Doerig then took the opportunity to become CFO of Mindfire Foundation, a company focused on research in the field of human-level Artificial Intelligence, bringing together talented individuals to take part in the project.
A position she would continue to hold, Doerig then became CFO and COO of human intelligence firm Starmind, leading strategic projects, building B2B sales, and fulfilling customer success analysis.
A sabbatical and a role as a scale-up coach later, Doerig joined wefox as a Director of Finance Operations. In the role for six months, she then became VP of Technology, Enterprise and Financial Transformation, before taking the position of SVP of Operations and acting COO.
Now part of the executive committee, Doerig is responsible for strategy implementation, business transformation, and IT security among other fields.
The wefox lawyer

As for Dr Morant, he began his career as Corporate Legal Counsel for the Swiss multinational pharmaceutical corporation, Novartis.
Responsible for providing legal advice throughout the company's many arms, Dr Morant then expanded his skills as a Senior Associate with Swiss law firm Bianchi Schwald, offering advice on share purchase agreements, company takeover agreements, and secrecy agreements among others.
After a brief stint at AXA, Dr Morant then spent over seven years at Swiss Life Global Solutions, where he oversaw a multi-sited Legal and Compliance team of 40 and supported the organisation's business.
Driving profitable growth by scoping, negotiating, and advising on Legal & Compliance strategy, Dr Morant honed the skills which took him to the position of General Manager & Head of Business Development at Axiom Law.
Further experience at PwC LEgal Switzerland, where Dr Morant was made a Partner, laid the path for his entry to wefox, where he is now Group General Counsel & Company Secretary.
Now a member of the executive committee, Dr Morant continues his responsibilities, to help keep people safe and give the world access to digital insurance solutions.