US insurtech Zywave acquires software provider SIS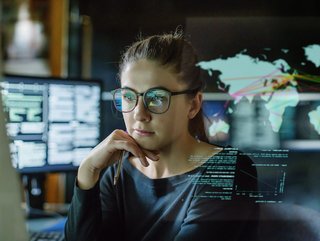 US software insurtech Zywave is set to acquire SIS, which offers CRM and AMS solutions for P&C insurance agencies – its ninth acquisition in three years.
Zywave, the US-based insurance brokerage software company, has acquired a provider of business tools for P&C insurance agencies.
Strategic Insurance Software (SIS) becomes Zywave's ninth acquisition in just three years as it seeks to strengthen its product offering within P&C insurance. The Ohio-based firm offers web-based agency management systems (AMS) and customer relationship management (CRM) specifically targeted towards P&C insurers.
Zywave says that, together with its platforms that mainly serve employee benefits and personal lines, the addition of SIS's solutions would provide customers with a "complete portfolio" of management systems for every line of business.
Acquisition could 'accelerate' Zywave's growth
"Zywave's primary goal is to enable profitable, organic growth for our customers," says Jason Liu, Chief Executive Officer of Zywave. "Many insurtech solutions have historically focused on back-office workflows, continually trying to stretch AMS functionality to serve the needs of modern, high-growth agencies. Zywave has taken a flexible, modular approach to all aspects of front- and back-office workflows and tasks, enabling greater integration and application into all major workflows agencies need to scale their businesses.
"When agencies more deeply integrate their management systems with modern sales management, client delivery, content and analytics solutions, it unlocks unlimited potential for greater automation, efficiency, and profitability. That's why Zywave offers its customers a flexible, end-to-end platform that seamlessly connects all aspects of digital insurance distribution, from front- to back-office.
"The acquisition of SIS will not only accelerate the ability for our commercial insurance customers to do just that, but it will also further transform the way our industry views the traditional AMS."
SIS 'delighted' to be joining forces with Zywave
Founded in 1995, SIS serves more than 800 broker customers, many with a focus on commercial lines, by providing AMS and CRM solutions that streamline and automate workflows throughout an agency.
SIS's Partner Platform agency management system provides client, policy, business, and financial management capabilities. The platform also offers communications tools, including marketing automation and a client service portal.
SIS Chief Executive Officer Alex Deak adds: "SIS is thrilled to be joining Zywave, a company that so closely aligns with our philosophy surrounding excellent customer care and continuous innovation. With this partnership, we look forward to bringing even more value to the independent agent channel."