US data analytics insurtech Confianza closes seed round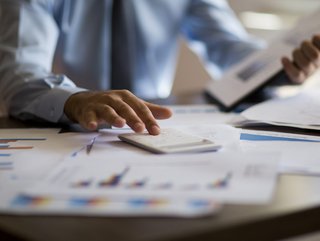 Confianza, a US-based insurtech providing data analytics and machine learning (ML) tools, will use the seed funding to build out its product and its team.
Confianza – a US-based provider of data analytics and machine learning (ML) tools for insurance agents, brokers and carriers – has announced the first close of its seed funding round led by Sandbox Insurtech Ventures.
Founded in 2020 by insurance industry veterans Jeffrey Glazer and John Petricelli, Confianza gives insurance intermediaries and carriers the ability to make informed, data-driven business decisions by equipping them with smarter tools. It has built a third-party dataset from proprietary, licensed and public sources incorporating over 270mn individuals, 170mn households and 60mn businesses covering more than 2,700 attributes.
The comprehensive data is supplemented with AI, ML, prescriptive analytics and point-of-sale risk profiles to allow insurance industry stakeholders to carry out targeted risk selection, lead scoring and application/quote prefill. Before the latest raise, the company is already reported to have secured over US$3.5mn from previous venture rounds in 2020 and 2022.
'Sustained demand' for data behind Confianza's growth
"The insurance data market is experiencing significant growth amid sustained, high demand for data," says Co-founder and CEO Jeffrey Glazer. "Confianza is well-positioned to provide our insurance industry clients with a sophisticated suite of analytical products and services. We are thrilled to announce the close of today's round and look forward to working closely with our partners to harness their strategic insights, resources, and extensive insurance industry expertise."
The company will utilise the funding round to significantly build out its team, core product and service offerings while further serving its rapidly growing customer base.
Michelle Gouveia, Vice President of Sandbox Insurtech Ventures, says: "We are pleased to support Jeffrey, JP and the entire Confianza team at the early stages of the company's development. The insurance data sector presents strong, attractive market opportunities and Confianza's innovative data analytics platform and solutions will be crucial to the industry's development. We look forward to supporting Confianza on its growth journey."