Upgrading payments to stop customers changing providers
By Andrea Dunlop, Managing Director, Access PaySuite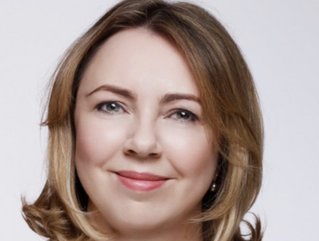 Access PaySuite Managing Director, Andrea Dunlop, says to remain competitive, legacy insurers "must think beyond the basics and consider how they could add value to the customer experience by finding a system that can do more"
Access PaySuite Managing Director Andrea Dunlop says insurers must consider how they can add value with a modern payments system to remain competitive
Insurance provides peace of mind to consumers and is one of the few areas they are reluctant to cut back on during tough economic times. A YouGov 'cost of living cutbacks' survey from 2022 found that only 2% of people on average stopped buying car insurance, and just 1% didn't spend money on home and contents insurance. In comparison, 7% cancelled their gym memberships and 6% stopped spending on digital television subscriptions altogether.

However, up to 13% of people had reduced the amount they spent on insurance by switching to a cheaper alternative, with reports of car insurance rising by more than 70% causing consumers to look elsewhere. Insurance has always been a competitive industry, but as customers scrutinise their spending closer than ever, the stakes are even higher.

Yet insurance firms, like many others, have also been hit by soaring inflation which sits at just under 9%. As the price of potential costs for repairs or replacement car parts and buildings go up, for example, the margins are squeezed tighter. And there are reports of fraud cases rising by as much as 61%. Many might not be able to offer the cheaper rates needed to keep their customers happy. Instead, the key could be in putting customer-centric experiences at the forefront of every interaction, enabled by a flexible approach in everything from the types of coverage available, to the way people pay.
The future is flexible
The insurtech challenger companies are built on flexibility, with many offering policies to previously under-served groups like freelancers. At the same time, the industry's regulator, the Financial Conduct Authority (FCA) also urged insurers to take a more holistic approach to protect customers during the cost of living squeeze, offering different products or waiving cancellation fees.
Back in 2021, experts from lots of different industries, including insurance, cited this way of thinking in our report, 'Navigating the Future of Payments'. Ripe Thinking, which offers specialist insurance cover, adapted to offer payment holidays to customers during the pandemic, with owner Paul Williams stating that: "Consumers want to complete payments as smoothly and quickly as possible and there's a growing demand for flexible payment plans…along with the usual payment options."
By now, most traditional insurance providers will use a platform to manage regular direct debit payments, whether that's through collecting premiums or processing insurance claims. But to remain competitive with other innovative insurers on the market, they must think beyond the basics and consider how they could add value to the customer experience by finding a system that can do more.
Doing more with data
Deloitte's 2023 Insurance Outlook report echoed this sentiment, advising that insurers should 'start shifting their focus from basic operational transformation – such as transitioning to cloud – to fully realising the value and benefits of infrastructure and technological upgrades.' In payments terms, this means going beyond having the ability to take payments online and investing in the tools that can do more with that data.
Across all industries, integrated payments systems are growing in popularity as more businesses realise the potential of harnessing their financial data – and supercharging existing payroll or accounting packages with real-time customer information too.

Insurers can use advanced reporting to inform their communications. Alerts for customers with a recent track record of missing payments could be a sign of acute financial hardship, for example, while a payments system that feeds into your accounting tools makes it easy to forecast and calculate more affordable repayment rates – without putting the business's finances at risk.

Removing any barriers to payment is key, making it all the more important to use a payment system that's accurate, secure, fast and flexible. And with lots of security protocols such as Know Your Customer (KYC) checks often built-in, it's easy to safeguard your business against fraud without disrupting the customer experience.

In today's economic climate, digital payment systems that integrate with the key functions in your business are important to create streamlined experiences and meet consumer expectations. Businesses that fail to provide them risk losing out on revenue and customer loyalty at a time when it's proving harder than ever to hold on to paying customers.
About the author
Andrea Dunlop is the Managing Director of Access PaySuite. A highly focused business executive with international blue chip experience, Dunlop has proven success in building, establishing, and executing new business lines. With a successful track record of managing P&Ls, and building and developing high-performing teams, Dunlop leverages her skills at being decisive, innovative, pragmatic, and results-oriented. Committed to driving and delivering optimum value from strategic vision through to benefits realisation, Dunlop can count herself as a leading woman in the insurtech space.
******
For more insights from InsurTech Digital, you can see our latest edition of the InsurTech Digital here, or you can follow us on LinkedIn and Twitter.
You may also be interested in our sister site, FinTech Magazine, which you can also follow on LinkedIn and Twitter.
Please also take a look at our upcoming virtual event, InsurTech LIVE, coming on 18th-19th October 2023.
******
BizClik is a global provider of B2B digital media platforms that cover Executive Communities for CEOs, CFOs, CMOs, Sustainability Leaders, Procurement & Supply Chain Leaders, Technology & AI Leaders, Cyber Leaders, FinTech & InsurTech Leaders as well as covering industries such as Manufacturing, Mining, Energy, EV, Construction, Healthcare + Food & Drink.
BizClik – based in London, Dubai, and New York – offers services such as Content Creation, Advertising & Sponsorship Solutions, Webinars & Events.