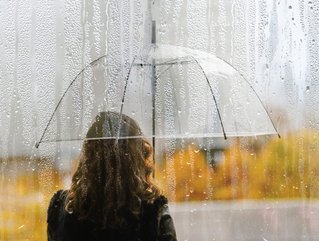 Life insurance offers vital protection to loved ones in case of your death.
Some of the world's biggest incumbent insurers boast GWPs of more than US$100bn – so who are the largest providers of life insurance globally?
Insurance is big business, and for good reason. Consumers around the world are interested in protecting their most prized assets – and, for most people, their own vitality is a fairly important thing to keep. That's why life insurance is such a comfort to so many people, knowing that their loved ones will be taken care of if the worst should ever happen.
Although we like to report on insurance technology and transformation within the industry, occasionally the time is right to take stock of the broader market. That's why we've compiled a list of 10 significant life insurance providers, ordered by the amount of total group-wide GWPs that they announced in their last annual report.
10. AIG (US)
Gross written premiums (GWPs): US$31.8bn
The first insurer on this list is a US firm – New York-headquartered AIG. The group, which is active in around 70 different countries and jurisdictions, offers a wide range of insurance services including P&C insurance, life insurance, retirement solutions and other financial services. Under the leadership of Chairman and CEO Peter Zaffino – who was previously Chairman of Risk & Insurance at Marsh McLennan – it has amassed more than US$500bn in assets under management, as well as over $25bn in general insurance GWPs every year.
9. AIA (Hong Kong)
GWPs: $36.5bn
Hong Kong-based insurance group AIA can trace its roots back more than 100 years to 1919, when entrepreneur Cornelius Vander Starr established his first insurance business in Shanghai. Today, the company is the largest independent, publicly listed pan-Asian life insurance group with activities in 18 markets and more than 41mn individual policies sold. In 2022, AIA paid more than $16bn in benefits and claims and generated GWPs of $36.5bn.
GWPs: $42bn
The second US insurer on this list, and the largest American insurer in general, is MetLife – although perhaps it will rankle that the firm is just $2bn in GWPs behind the only Canadian insurance company in this Top 10 (more on them in a moment). New York-based MetLife describes itself as a partner to help customers navigate the rapidly moving twists, turns and changes of modern life. Over 153 years of existence, the company has established a presence in more than 40 markets and employs a diverse workforce consisting of over 45,000 people – 52% of whom are women.
GWPs: $44.1bn
The only Canadian outfit on this list, Toronto-based ManuLife is a well-known and well-regarded brand across Canada, Europe and Asia – although it's perhaps better known for its John Hancock sub-brand south of the border. The company has more than 38,000 employees globally and over 115,000 agents serving around 33mn customers worldwide. In total, this produces over $1.3tn's worth of assets under management or administration. ManuLife is led by President and CEO Roy Gori, who started his career at CItibank, where he spent 18 years in various roles throughout Asia.
6. Chubb (Switzerland)
GWPs: $52bn
Insurance group Chubb is the first in this list to surpass the $50bn mark in terms of gross premiums written. As is typical for the insurance industry, Chubb is a little bit nomadic; technically, it is an American insurance group headquartered in Switzerland but founded almost 40 years ago in Bermuda. This rich tapestry of international reach includes executive offices in Zurich, New York, London, Paris and other locations. Chubb employs 31,000 people worldwide and has operations in 54 countries and territories, as well as claiming to be the world's largest publicly traded P&C insurer.
GWPs: $56.1bn
With just $4bn more in GWP last year than Chubb, Zurich Insurance is one of the world's most recognisable insurance brands. Last year, the group celebrated its rich history on the occasion of its 150th anniversary, having been founded in Switzerland in 1872. Named after the city where it maintains a headquarters, Zurich has about 53,000 employees globally and provides insurance products and services in more than 210 different countries and territories. Its customers represent a diverse cross-section of personal individuals, small businesses, and mid-to-large companies as well as multinational corporations.
$89.4bn GWP
Given the population of China, it's hardly surprising that two of the top 5 life insurers on this list are based in the world's most populous country. Latest estimates suggest that there are 1.4bn people in China. Amid rising disposable income and an emerging middle class, Oliver Wyman predicts Chinese life insurance premiums to surpass the US and become the world's largest life insurance market by 2030. This is in spite of a projected penetration rate as low as 11-13% by 2040, which could still amount to 180mn people. That means that, if Chinese life insurance customers were a country, they would be the eighth largest sovereign state on Earth. For its part, China Life Insurance has GWPs of nearly $90bn and is the second largest Chinese insurer on this list.
GWPs: $103.2bn
Germany's largest insurance company, Allianz, is a Munich-based behemoth with over $100bn in gross written premiums (GWPs). It boasts more than 120mn private and corporate customers in over 70 countries worldwide, and around 159,000 employees. Allianz is the market leader in Germany and has a strong international presence, raking in €153bn in group revenues in fiscal year 2022. Outside of insurance, Allianz is perhaps best known as a sponsor of sporting events; it will be the worldwide insurance partner of the Olympic and Paralympic movements until 2028 as well as sponsoring a number of football arenas, including the stadiums of hometown club Bayern Munich and Italy's Juventus.
2. AXA (France)
GWPs: $108.9bn
Europe's largest insurer by GWPs is France-headquartered AXA, which boasts more than $109bn of premiums in its latest annual report. It is based in Paris and has been led for the past seven years by Thomas Buberl, an experienced German insurance executive who previously served as CEO of Zurich Switzerland. The group's vast scale is demonstrated not only in its GWPs, but also in the fact that AXA employs 145,000 people in over 50 countries. On a geographic level, Europe plays a considerable role in the group's overall success; 28% of AXA's global revenues come from its home market, France, while a further 33% come from the rest of the continent.
GWPs: $111.8bn
The largest insurer on this list, and the largest insurer in China, is Ping An Insurance Group. Ping An was founded by Peter Ma Mingzhe in the city of Shenzhen – today a major financial hub, but in the late-1980s an outpost in a largely agricultural area. With founding capital of just over US$11mn, Ping An started offering property, transport freight and liability insurance before later branching out – including into life insurance. It's a testament to the group's success that they were able to build such a successful life insurance business in a country where talking about death is still considered taboo, and at a time when China had only recently been through its economic reform.