Top 10 insurtechs in Latam by total funding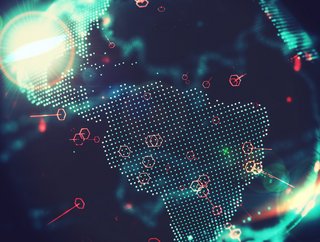 InsurTech Digital looks at the Top 10 insurtechs by total funding in LatAm, with companies from Brazil, Chile, Mexico and more
InsurTech Digital looks at the Top 10 insurtechs in Latam by total funding – including one insurance technology firm that's raised over US$200m
As insurtechs proliferate established markets across the globe – growing in stature along the way – companies based in emerging markets are not far behind. We look at the Top 10 insurtechs by total funding in Latam.
10. Coru - US$15m
Coru is a platform that intelligently connects users with credit and insurance products, leveraging machine learning and AI to make fast, streamlined connections for consumers. A CaaS platform for companies too, Coru provides personalised digital experiences for its clients and free financial coaching for individuals, helping customers make better monetary decisions and improve their finances. With the mantra Expertise + AI + Machine Learning, the Mexico City-based Coru has raised US$15m in total funding across three rounds.
9. Azos - US$18.3m
Specialising in personalised insurance services, insurtech Azos has raised US$18.3m in total funding over four rounds. Based in São Paulo, the insurtech was founded in just 2020 and has completed a marked rise since. Born out of a self-professed need for reduced bureaucracy in life insurance, Azos says it cares about the future and legacy of its customers. With specialist coverage for COVID-19 and other types of natural diseases or death, including accidental death with deficiency, Azos has become one of Brazil's go-to insurtechs.
8. Pitzi - US$29.8m
Mobile insurtech built for retailers, Pitzi, has generated US$29.8m in total funding since its founding. With retail partners including Amazon, Mercado Livre, Schumann, and Motorola, Pitzi has helped these retail chains take their mobile insurance programmes to new heights. Known for increasing point-of-sale memberships, reducing customer complaints, and expanding the services of its clients, Pitzi's aim is to transform the insurtech industry. Leveraging machine learning and advanced screening technology, Pitzi is able to process more than 90% of requests on the same day.
Raising US$33.1m in total funding since its founding, ComparaOnline develops solutions for consumers, offering them comprehensive and independent comparison tools for insurance and financial products. Founded in 2009, ComparaOnline has served over 4m customers in Latam from its three locations in Santiago, São Paulo, and Medellín. With investment coming from the likes of Kaszek Ventures, Endeavor, Ribbit, and the International Finance Corporation, ComparaOnline lives by four values: A passion for technology, an open world, a consumer-first approach, and driving change.
Based in São Paulo, 180° Seguros provides an insurance-as-a-service business model. Generating US$39.6m over three rounds of funding, with the most recent funding of US$31.4m raised by 8VC. With a dream of revolutionising the way insurance is distributed and consumed in Brazil, 180° Seguros hopes to provide consumers with products that meet individual needs. To achieve this, the insurtech says it hopes to utilize its expertise leveraged by the latest technology, ensuring transparency. Agility and personalised service.
5. Pier - US$42.1m
Founded in 2018, Pier offers automotive and mobile phone insurance in its native Brazil. Another of São Paulo's insurtech startups, Pier already caters to over 100,000 customers, providing coverage that it says negates bureaucratic customer service processes and minimises the fine print of complex coverage. Leveraging technology, Pier provides personalised coverage options for its customers, promising instant reimbursements for successful claims. Raising US$42.1m over three rounds, Pier is one of Latam's fastest-growing insurtechs.
4. Justos - US$44.6m
Generating US$44.6m over three rounds, with lead investment from Ribbit Capital, Justos is a Brazilian insurtech providing auto insurance. Justos' services extend to client advice, offering support to consumers who are unsure or lack clarity about their coverage options. Championing a human experience augmented by the latest technology and accessible front-end designs, Justos prides itself on offering easy to understand coverage, and offering black box coverage to reward conscious driving.
Rounding out our Top 3 is Minuto Seguros, the Brazilian insurtech with US$60m in total funding. A modern insurance brokerage, Minuto Seguros says its services go beyond agility and convenience by offering intuitive, bespoke navigation of its platform. Brazil's largest insurance brokerage, with more than R$250m (US$52m) in annual written premiums and 160,000 customers, Minuto Seguros was acquired by digital consumer solutions platform Creditas in 2021. Partnering with over 15 insurance companies, Minuto Seguros offers real real-time quotation, digital contracting, post-sale services, digital renewal and claims requests.
2. Alice – US$178.3m
Offering both individual and corporate plans, São Paulo-based Alice is Latam's leading health insurtech provider. With a 24-hour health team available on an application, Alice brings together the latest technology, best hospitals, laboratories and specialist medical practitioners. Raising US$178.3m in funding across three rounds, Alice sits in second place on our list of Top 10 Latam-based insurtechs. Acquiring Cuidas in 2021, Alice was able to enhance its offering by providing a platform to connect doctors and family nurses with patients in companies.
Our top insurtech based in Latam is Betterfly, raising US$204.5m across six rounds. With a purpose-driven collective well-being platform that converts healthy activities into charitable donations, Chile's Betterfly was the country's first insurtech to reach unicorn status in 2022. By pioneering a new way to bring financial protection to the masses, Betterfly empowers people to help others and take care of themselves. Giving employers the platform to offer employees a fully digital benefits subscription, workers are able to grow their insurance coverage at no extra cost when making positive lifestyle choices, earning "Better Coins" when engaging in daily healthy habits such as walking, exercising, sleeping, and meditation.