Top 10 insurtechs in Africa by total funding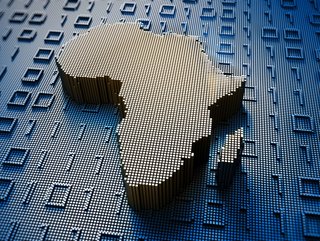 InsurTech Digital Magazine looks at the Top 10 insurtechs both in and serving Africa. We start with Lami...
InsurTech Digital runs through the Top 10 technology providers servicing African insurers, including African-founded insurtechs, by total funding
While it may seem the insurtech market is tied to developed markets, the truth is that insurtechs and broader tech companies that serve insurers, are ubiquitous worldwide. In this Top 10, we look at the top 10 African insurtechs, and broader tech firms supporting African insurers.

Total funding to date: US$5.6m
Insurtech Lami has generated US$5.6m in total funding across four rounds. Offering a range of digital insurance solutions, Lami aims to modernise the insurance industry, with a specific emphasis on customer-focused technology innovations. Having formed several partnerships with insurers, Lami is playing an important role in helping Africa's insurance sector evolve, with services tailored to customers' individual needs.

Total funding to date: $5.8m
Inclusivity Solutions' mission is to enhance insurance accessibility for individuals and businesses across Africa. Raising $5.8m in total funding, the insurtech is one of the standout mobile insurance providers on the continent, offering quick, affordable coverage through its application. It is in this way, alongside the proliferation of smartphones in Africa, that Inclusivity Solutions has been able to help address customer reach, ensuring coverage is available for all Africans.
Total funding to date: $6.1m
Ranked eighth on our list of Top 10 insurtechs, WorldCover has secured $6.1m in total funding, with lead investment coming from MS&AD Ventures. This funding came in 2019, and since then, the weather insurer has expanded its operations across Africa, with tailored insurance services curated to meet the unique needs of specific markets. These needs are ever-varying due to the effects of climate change, and the insurtech has helped develop solutions to mitigate the effects of volatile weather. WorldCover's CropAssure product is tailored to help almond growers protect against weather risks from frost and excess rain events.

Total funding to date: $7.5m
Nomanini offers innovative solutions in both the fintech and insurtech space, helping informal retailers improve their businesses by combining new digital financial services with existing distribution networks. Its South African location and key features contribute to its unique value proposition, providing integrated financial solutions for SMEs and insurers. The company's innovative approaches, technologies and business models have had a positive impact on the insurance industry and customer experience.
Total funding to date: $9.1m
Another technology provider from South Africa, Pineapple is helping revolutionise the African insurance landscape with its camera feature, which helps speed up the customer onboarding process. Customers can snap the product they would like to insure, whether it be a car or other household device, and get quick coverage options. Its distinctive feature has helped it generate $9.1m in total funding and expand its operations across more African markets.
Total funding to date: $9.7m
With a focus on providing agricultural insurance solutions, Pula serves a wide range of customers in various geographical locations. Its operational activities revolve around offering insurance services tailored to the needs of farmers and agribusinesses. By leveraging innovative technologies and data-driven approaches, Pula aims to mitigate risks and enhance resilience in the agricultural sector. With $9.7m in total funding, the insurtech has streamlined its services to help smallholder farmers by offering bespoke insurance offerings.
Total funding to date: $13.3m
Headquartered in Nairobi, Kenya, Turaco offers insurance solutions that are tailored for low-income individuals and families. Primarily focused on providing accessible healthcare coverage, its offering extends to outpatient care, hospitalisation and maternity benefits insurance. Having raised $13.3m, Turaco has played a crucial role in fueling the expansion of fast, affordable healthcare across Africa.
Total funding to date: $200.6m
BIMA offers innovative insurance solutions with a focus on providing accessible coverage to underserved populations. Rounding out our Top 3, the company has generated $200.6m in total funding, garnering substantial recognition for its impactful services, helping Africans access insurance services that they could not reach using traditional channels. A subsidiary of global insurer Allianz, BIMA leverages mobile technology to provide microinsurance coverage and help Africans with specific insurance needs.
Total funding to date: $220.2m
In 2nd place on our Top 10 list of insurtechs serving Africa is MFS Africa. Connecting mobile money users to service providers, including insurers, MFS Africa facilitates a seamless mobile experience for both individuals and businesses. With a robust and secure platform, the company connects various financial institutions, mobile network operators and merchants, enabling efficient and affordable transactions. Its connection extends to insurers across the continent too. With a presence in Ghana, South Africa, Kenya, Uganda and Mauritius, MFS Africa has been able to expand its services significantly thanks to its $220.2m in total funding.

Total funding to date: $266.2m
Topping our list is JUMO, which provides financial services to individuals and small businesses. The company connects customers with various financial institutions and insurers, facilitating access to affordable loans, savings and insurance products. With $266.2m in total funding, its reach spans multiple countries, enabling financial inclusion and affordable insurance coverage for underserved populations. Operating a user-friendly mobile app and data-driven algorithms, JUMO can make its financial and insurance offerings customer-centric. A driving force in Africa's technology landscape, JUMO empowers the financial capabilities of individuals and businesses, driving economic growth and financial wellbeing.