The future of AI and ML in the insurance space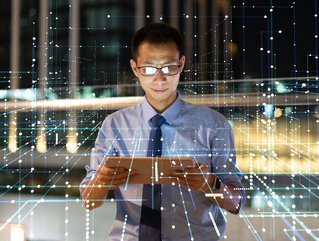 We explore how artificial intelligence (AI) and machine (ML) are changing insurance, from chatbots to prevention, and look at what the future holds.
Smarter use of artificial intelligence (AI) and machine learning (ML) is allowing insurers to speed up claims handling, improve customer experiences and inform better decision-making around risk. So, how exactly are AI and ML being used within insurance, and what does the future look like?
Conversational AI for customer service
One of the most visible ways AI is present in customer service is via virtual assistants, otherwise known as 'chatbots'. When a customer comes to query their policy or make a claim, the chatbot is often their first point of contact, making it a critical frontline.
Nina Laney, executive partner for insurance at IBM iX, explains: "AI-powered virtual agents and agent assist solutions are where AI is used to fetch customer- and context-sensitive content to efficiently resolve a query in real time. For example, if I ask whether a particular medical condition is covered under the terms of my health insurance plan, instead of being pointed to the policy documentation (sometimes running into tens of pages), I get a simple reply relating to that specific condition."
Chatbots provide convenience for the customer because they don't have to wait in a queue or be placed on hold – but it also frees up time for the insurer.
Neil Parker, GM EMEA for intelligent automation specialists Laiye, explains: "Whilst the intelligent chatbot provides an excellent service to customers it also releases capacity within the claims function, reducing operational costs and leading to lower cost of insurance."
In addition, claims portals give customers the ability to submit documentation about a claim without needing to wait for human verification. Using intelligent automation, insurers can check whether the image appears somewhere else online, whether it has been manipulated or whether it fits into other patterns of fraudulent behaviour that would raise it as a red flag.
Insurance moving towards a prevention model
"One of the big trends we're seeing in how insurers are using AI is in prevention," explains IBM's Nina Laney. "An example of that is offering customers suggestions of alternative driving routes to their usual ones that would be safer (fewer crashes historically) or better in the current weather conditions. Another example is detecting water leaks through smart home devices in real time, engaging insurers and homeowners automatically. Not only does this lower premium costs by mitigating risk from the onset, but, ultimately, it helps reduce damage and disruption for the customer.
"Insurers are also harnessing end-to-end Internet of Things (IoT) devices to support customers proactively, in real time. For instance, using IoT analytics, an insurer can look at real-time changes in speed and calculate a vehicle's crash impact based on a 100-point scale. If the impact is above a certain threshold – and the likelihood of a serious crash is detected – dispatchers first contact the customer and, if no one responds, proactively send emergency responders."
Laney expects insurers to continue that shift in future – a move away from detection and repair, towards prediction and prevention instead. In such a scenario, far from just settling claims, insurers are proactively engaged in helping to prevent loss from happening.
Richard Stevenson, CEO of conversational AI company Red Box, says: "Given the explosion in the amount of data insurance providers are gaining access to, AI will continue to drive the industry to a proactive prevention model. Whilst all innovation must occur with privacy and data protection at its core, improved data access will allow insurance providers to play an important role in creating premium policies that benefit both customer and provider by encouraging everything from innovation in healthcare provision to road safety – these policies will save lives and drive down the costs of premiums, making this a win-win situation for all."
What next for the insurance industry?
As technology evolves, insurers will seek to derive even greater value for customers and create more effective decision-making within the claims process – whether that means preventing loss before it happens, or making better use of data to analyse claims once it has.
Laiye's Neil Parker says: "Insurers need to start looking more holistically at the way they use AI and ML. With a huge amount of data, ML can unlock opportunities for improved propositions, underwriting decisions, claims decisions, and greater customer insights. I would like to see insurers invest in a full end-to-end customer experience that is orchestrated on an integrated intelligent automation platform.
"What do I mean by this? A platform that has all the intelligent automation capabilities you would expect – OCR, NLP/NLU, ML, AI – wrapped up with Conversational AI, and augmented with internal data from the insurer and external data sources (such as for KYC). The outcome is that information needed from the customer in respect to the insurance needs is minimal and the rest of the processes, all the way through to claim, are automated without human touch."
Over the last few years, insurers have benefitted from new lines of business – like the increased demand for cybersecurity insurance – as well as new distribution channel opportunities, including online retailers. Parker expects that, in the next few years, these will continue to increase.
"In 10-15 years, these will grow and new ones will come in, which means insurers must be able to use past and current data to accurately predict and assess risk. Using intelligent automation, insurers can capitalise on the 'forgotten' data of individuals and markets. This will help deliver a more accurate risk assessment and price going forward.
"However, the more significant change and impact of digitisation is possibly on the workforce. As digitalisation continues to change organisations and impact customers, the impact on employees must not be forgotten. This brings about the opportunity for the reskilling of great people into new digital roles or enabling people to focus on truly value-added activities and those that differentiate humans from bots."
Nina Laney says: "There is great potential for AI and ML being used to drive hyper-personalisation across products to manage to an outcome. This means delivering the outcome a customer needs or wants by dynamically managing the underlying products or parameters. For example, changing the blend of services under my health insurance as I age or as my circumstances change.
"AI and ML also have the potential to help people form a view of whether they are over-insured or underinsured across all aspects of life – another move away from traditional products."