SunLife partners with iptiQ on over-50s life insurance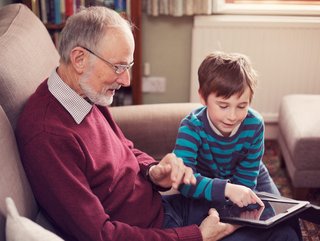 UK insurer SunLife has partnered with Swiss Re's iptiQ to launch an 'innovative' new product for the over-50s life insurance market
UK insurer SunLife has partnered with iptiQ, Swiss Re's digital B2B2C insurance brand, to launch an innovative life insurance product for customers aged over 50.
The new solution runs on a digital end-to-end platform and accelerates claims processing with customer-focused features, the two firms say. The newly launched product, called the 'Guaranteed Inheritance Plan', is designed to assure an inheritance for customers' loved ones when they die.
iptiQ's digital end-to-end platform is seamlessly integrated across all relevant customer touchpoints, while SunLife focuses on the marketing and distribution. The new solution combines an outstanding user experience with highly efficient processes, in line with SunLife's aim to offer straightforward and affordable financial products.
'Cutting-edge tech' in the life insurance space
Mark Screeton, CEO of SunLife, says: "We are firmly dedicated to meeting our customers' needs, which are centred around simplicity, affordability and lifelong peace of mind.

"For our new over 50s life insurance product – The Guaranteed Inheritance Plan – we are leveraging iptiQ's cutting-edge technology and service capabilities to continue delivering on this promise."

Andreas Schertzinger, Regional Market Executive iptiQ EMEA, adds: "We are excited to join forces with SunLife, a leading and well-established player in the UK life insurance market.

"This partnership underpins iptiQ's strong growth momentum as well as our ambition to make insurance more convenient and accessible through co-innovation and digitalisation."