Solidatus: Big Data is taking insurance to greater heights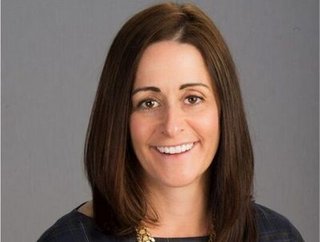 Solidatus VP of Strategy, Marry Anne Bullock, says: "The huge scale of the data available via big data and the enormous, and flexible cost-effective access to computing power means that insurers have convenient access to computing capabilities"
We speak to Mary Anne Bullock, VP of Strategy for Solidatus, about Big Data's revolutionary impact on insurance and how it can be better used in future
Big Data is taking the insurance industry to richer, faster heights, as more sophisticated premium models come into play. It allows insurers to more easily access and aggregate huge data sets, boosting the claims process for customers.
But where can Big Data be leveraged to even greater effect in the future? What advancements in AI and machine learning could take Big Data's application to a new level?
We speak to Solidatus VP of Strategy, Marry Anne Bullock, who offers insights on the future of Big Data, and its relationship to AI and machine learning.
Can you detail the relationship between big data, machine learning and AI?
Machine learning and artificial intelligence require large data sets to develop valuable algorithms – exactly the kind of large, accessible data sets that big data supports.
In addition, using cloud-based platforms gives rapid access to enormous raw computer processing power that can be switched on and off on demand.
This is far more flexible and cost-effective than having such large volumes and processing power in-house in your own data centers.
What has this relationship taught us about customer demographics and preferences?
There is data indicating a change in customer demographics and preferences in the insurance industry. The digital revolution, technological advancements, and evolving consumer expectations have influenced the way customers interact with insurance products and services. Here are some notable trends:
· Millennials and Gen Z: As the younger generations, are increasingly becoming a significant customer segment in the insurance industry. These demographics are digital natives who prefer seamless online experiences, personalised offerings, and flexible coverage options.
· Digital transformation: The proliferation of smartphones and internet access has transformed customer behaviour in the insurance sector. Customers now expect easy online access to insurance information, quick quotes, and hassle-free claims processing.
· Personalisation and customisation: Customers today seek personalised insurance products that align with their individual needs and lifestyles.
· Shift towards experience-based insurance: Traditional insurance models focused primarily on risk coverage, but there is a growing demand for experience-based insurance solutions. Customers are seeking value-added services, such as wellness programmes, preventive maintenance, and loss prevention advice.
· Emphasis on transparency and trust: Customers now value transparency and trustworthiness in their insurance providers. They expect clear and easy-to-understand policy terms, transparent pricing, and a responsive claims process.
· Environmental and social awareness: Growing awareness and concern about environmental and social issues among customers.
Insurers need to closely monitor these changing demographics and preferences to adapt their product offerings, customer engagement strategies, and distribution channels.
The use of data analytics and customer insights will play a crucial role in understanding these trends and developing innovative solutions.
Why are legacy insurers so slow on the insurtech uptake?
Legacy insurers have lots of established systems and processes and have been largely highly successful, profitable enterprises.
They also have well-established brands and reputations and therefore have more to lose from change than new entrants or smaller, niche players.
This is combined with having a large, legacy technical platform, which means that it can be difficult to implement new technologies within more elderly systems.
How can big data be leveraged in even more innovative ways in the future?
The huge scale of the data available via big data and the enormous, and flexible cost-effective access to computing power means that insurers have convenient access to computing capabilities. This ability allows firms to use the following:
Improve the Product
· More sophisticated pricing and risk models using wider data sets than presently available. This can include much more sophisticated price quotations based on a more granular view of the customer, or automated pricing of more complex bundles of products.
· Ability to support new insurance products, for example, short-term car insurance for [x] minutes or [100] mile journeys.
· Telematics and usage-based Insurance (UBI) – which involves the use of sensors and data collection devices, enables insurers to gather real-time data on policyholders' driving behaviour. This data can be used to assess risk more accurately and offer personalised pricing through UBI programmes. Insurers can reward safe driving habits and incentivise customers to adopt better driving practices.
· Other examples include peer-to-peer insurance models, on-demand insurance, microinsurance, and platforms that facilitate insurance comparison and purchasing.
Improve the Service
· Faster responses to these more sophisticated pricing tools for pricing requests.
· More personalisation of the customer experience, for example, faster recall of customer data, better analytics, and greater recording of the whole customer relationship.
· Ability to model a wider range of outcomes for their book of business, for example, using forward-looking models for flood risk rather than using historical data. This is critical when considering that climate change is materially changing the expected weather in the future.
· Faster and more automated service and more consistent service by automating complex decisions.
Enhance Risk Management
· More sophisticated and personalised risk engines and real-time portfolio modelling and management.
Improve Operations
· Fully digital customer experience with less human intervention reduces costs and reduces errors
But…..
While insurers now have this wealth of opportunities any organisation looking to take advantage of these opportunities must be proactive in managing this data effectively to be sure they are using data as intended and they can demonstrate they are meeting regulatory and fiduciary obligations fully.
This will involve proactive data governance including full lineage of where this data gets used and what is done with the data. Without this control, firms cannot be sure that they are treating customers appropriately or training artificial intelligence properly.
******
For more insights from InsurTech Digital, you can see our latest edition of the InsurTech Digital here, or you can follow us on LinkedIn and Twitter.
You may also be interested in our sister site, FinTech Magazine, which you can also follow on LinkedIn and Twitter.
Please also take a look at our upcoming virtual event, InsurTech LIVE, coming on 18th-19th October 2023.
******
BizClik is a global provider of B2B digital media platforms that cover Executive Communities for CEOs, CFOs, CMOs, Sustainability Leaders, Procurement & Supply Chain Leaders, Technology & AI Leaders, Cyber Leaders, FinTech & InsurTech Leaders as well as covering industries such as Manufacturing, Mining, Energy, EV, Construction, Healthcare + Food & Drink.
BizClik – based in London, Dubai, and New York – offers services such as Content Creation, Advertising & Sponsorship Solutions, Webinars & Events.