Sink or swim: insurtechs will either thrive or fail in 2023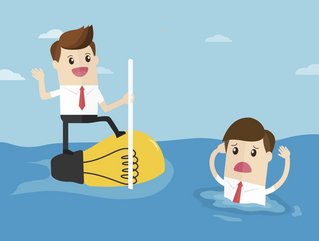 Sid Jha, CEO of Arbol, explains why insurtechs will either thrive or fail in 2023 and discusses how you can build a sustainable insurtech business
The insurtech space is rapidly changing. With the rise of digital technologies and the emergence of new players in the market, the possibilities for innovation are endless. But while there are plenty of opportunities, it's important to remember that building a sustainable and scalable business model in this space requires more than just technology solutions – it requires strong thought leadership and a sound strategy.
The current state of the insurance industry
The insurance industry overall is in the midst of a lot of change. Disruptive technologies, like artificial intelligence (AI) and machine learning (ML), as well as new entrants, are shaking up the status quo and incumbents are struggling to keep up. The result is a market that is ripe for innovation.
Insurtech startups are well-poised to take advantage of this opportunity. They are nimble and agile and can avoid the legacy systems or inflexible processes of established insurers. However, being successful in this industry means having a sustainable business model that can weather the rough times in the insurance market. It's no secret that insurtech valuations are down across the board (according to Gallagher Re, insurtech funding was down 2.5% quarter-over-quarter in Q3 of this year at US$2.35bn), but those that are able to build a roadmap to profitability, scale quickly and address customer needs with unique add-ons will survive turbulence in this market. With overall funding and valuations down across the board, it is estimated that roughly 25% of insurtechs will exit the market either as a result of being acquired by a larger entity or shuttering operations entirely.
There are a few critical areas that insurtech startups need to focus on in order to survive in the long run:
Developing a deep understanding of the insurance value chain
Identifying customer needs and pain points
Designing innovative solutions that address those needs
Building a go-to-market strategy that resonates with customers
Creating a scalable and efficient operating model
Generating long-term profitability, including profitability in the underwriting operation
The rise of insurtech
Insurtech is a rapidly growing industry with immense potential. By harnessing the power of technology, insurtech startups are changing how insurance is bought and sold.
In the past, buying insurance was a complex and time-consuming process. Insurtech startups are making it easier than ever before for consumers to get coverage. By using data and analytics, these companies are able to offer personalised quotes in minutes.
Insurtech startups are also shaking up the way claims are processed. By using technology such as blockchain, they are able to streamline the claims process and make it more efficient and transparent. This is good news for consumers who often wait months or sometimes even years to receive their claims payout.
Insurtechs are increasingly contributing to the insurance value chain and partnering with other insurers. They're also driving innovation by attracting fresh talent who want to work in a space that isn't known primarily for being technology-forward and ahead of the curve. The rise of insurtech is good news for everyone involved in the insurance industry, as these companies are making it easier for consumers to get the coverage they need while also making the industry more efficient.
The path to a sustainable business model in the insurtech space
There are a few key factors that make up a sustainable business model in the insurtech space. Firstly, the business model should be built on a foundation of customer value. This means creating a product or service that meets a real need for customers and providing them with valuable data and insights to help them make better risk management decisions.
Secondly, the business model should be diversified and scalable. This means having multiple revenue streams and being able to grow the business quickly to reach new markets.
Thirdly, the business model should be efficient and lean. This means using technology to automate processes and drive down costs.
Finally, the business model should be focused on long-term growth. This means making investments in people, technology, and partnerships that will help the business sustain its growth over time.
Final thoughts on the future of insurtech
The global nature of the insurance industry presents both opportunities and challenges for insurtech startups. On the one hand, there is a large potential market for new products and services. On the other hand, regulatory barriers can vary from country to country, making it difficult to scale up a business model globally.
When it comes to building a sustainable business model in the insurtech space, there are many complexities that must be considered. Companies must have a solid foundation with strong technology and data capabilities, secure and build trusted relationships with customers, create innovative products or services tailored to customer needs, build a robust and profitable underwriting operation, and collaborate with other insurers. By leveraging these strategies into their overall business plan, companies can develop an effective strategy for achieving long-term success in the industry.

About the author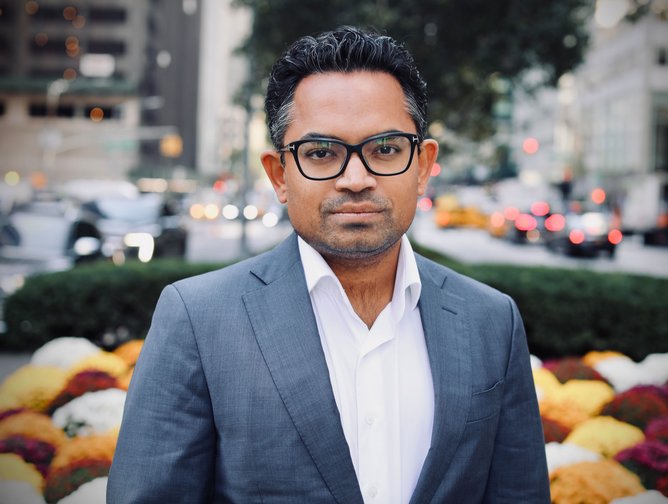 Siddhartha (Sid) Jha is the Founder, Chairman and CEO of Arbol, a global climate risk solutions platform focused on data-driven parametric insurance. Sid is also a co-founder of dClimate, the first decentralised climate information ecosystem. Prior to Arbol and dClimate, he had over 13 years of experience in the financial industry covering the interest rates and commodities in both quantitative research and trading roles. He launched an agriculture futures trading portfolio, managing over US$100mn at a major commodity trading firm, and was the first analyst at a startup commodity hedge fund, which grew to manage over US$600mn in assets. He was previously a Vice President of Interest Rates Strategy at J.P. Morgan.