Simplifai launches generative AI tool for insurance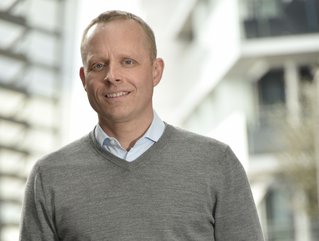 Bård Myrstad, Simplifai Co-Founder and CEO
Automation supplier Simplifai has custom-built an AI GPT tool for automated claims management, suggesting it is a "world-first" innovation
In what it calls a world-first innovation, automation supplier Simplifai has launched a custom-built AI solution for the insurance industry, Simplifai InsuranceGPT.
ChatGPT for insurance
The company says its new products offers ChatGPT-like decision-making for automated claims management, with a focus on maintaining privacy and data security.
Simplifai adds its new generative AI product is the first large language model (LLM) to be specifically trained on information directly relevant to the insurance sector.
While ChatGPT and Google Bard are the highest-implemented AI solutions currently, Simplifai hopes to take a share in a market expected to surpass US$135bn by 2025 with its insurance-specific product.
Simplifai hopes to gain a competitive advantage in the space with its focus on data security, saying this is one of the biggest criticisms currently faced by the majority of LLMs.
The automation supplier condenses the perks of this generative AI product into three distinct points:
Fitting into existing ecosystems - InsuranceGPT is platform-based and plugs into third-party services such as Salesforce and Hubspot, as well as industry platforms for claims management, pulling information from the often cumbersome and conflicting systems used by insurance firms for easy implementation and management.
Being ever vigilant about security – As a company, Simplifai is committed to privacy and upholding strict control and regulation of data, as well as firm adherence to GDPR. By training a private LLM, security can be guaranteed.
Maintaining 'No code necessary' – Simplifai's no-code model allows businesses to seamlessly integrate to the platform, without the need for tech expertise, increasing efficiency and speed of use.
AI with a point of reference
In addition to the launch of Simplifai InsuranceGPT, the company has established the Simplifai Reference Programme, a customer reference board that already includes the likes of insurers Van Ameyde and Eika.
The automation supplier says its Reference Programme will help ensure product development is in line with customer requirements.
Bård Myrstad, Simplifai Co-Founder and CEO notes: "The potential offered by generative AI is incredible, but a specially-built industry-specific GPT trained on insurance data is the only way to offset risks around security, data privacy and accuracy. InsuranceGPT grants us the ability to make our customers' employees even more efficient and effective, not to mention more valuable, while maintaining our commitment to privacy and security,"
Jan-Michiel Cillessen, Group COO of Van Ameyde Group adds: "Van Ameyde's Claims platform, ECHO, has already benefited from the best-in-class AI automation that the Simplifai partnership provides. In addition, Simplifai's expansion to GPT technology will further solidify our leading position in the claims handling space. In order to even consider Simplifai as a partner, we also needed to ensure their continued strategic focus on security and compliance, as well."
"The evolution of technology is not slowing down with the rapid development of AI and LLMs. That is why we are joining the reference board and taking a front seat together with Simplifai, to explore both current and future opportunities for responsibly leveraging AI and new technologies to improve our operational efficiency and customer experience. This is not the time to fall behind," concludes Eika Insurance CIO, Thomas Dinhoff Pedersen.