Sagacity: Driving insurance claims efficiencies with AI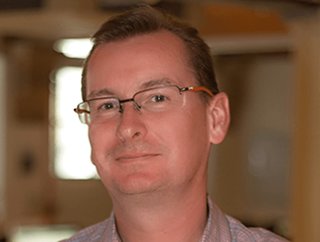 Sagacity CCO Scott Logie says: "For me, personalisation works best when two things combine – recognising the person as an individual and then tailoring the engagement as a result"
We speak to Sagacity CCO Scott Logie, about ways AI and machine learning are driving efficiencies in insurance claims processes
InsurTech Digital speaks to Scott Logie, Chief Commercial Officer (CCO) of Sagacity, about the technologies driving claims efficiencies in the insurance industry today.
How is AI making claims processes more efficient?
As with customer service, much of the claims process for insurers is now shifting to be AI-driven. The basics around who, why, when, and what is now dealt with automatically before any human from a claims department has to get involved.
In many cases, the resolution is agreed upon and paid without human intervention at all, or with approval only.
This means claims advisors and experts are freed up to spend more time and care on the complex and exceptional cases, which would have normally taken months or years to resolve alongside their normal workload.
Is AI making policy management more digestible? What about quote generation?
Machine learning can be used to check policies and review whether they are being adhered to. In the insurance sector, this technology means that a policy bespoke to an individual can be created more easily based on policies that exist already.
Machine learning helps by simply adding the nuance needed for that person or situation to the existing policy. For example, if a customer buys a different car, or moves house.
This automation of policy design and management removes the risk of human error and reduces the need for costly legal processes.
This is similar to quote generation. A machine learning model is provided with a portfolio of existing quotes by age, location, house type, car make and model, driver history, etc., so that new quotes can be generated bespoke to individuals.
We have already seen this technology in action as most comparison sites are underpinned by machine learning models that have been signed off by the insurance providers.
How are AI and machine learning improving the chatbot/automated telephone experience?
Insurance companies' reliance on chatbots and automated telephone engagement is nothing new.
However, the addition of more sophisticated AI into these interactions is now slowly happening – interestingly in a way that's almost invisible to the end consumer.
For example, some organisations have replaced the "human" in the chat with an AI alternative, but this bot may be seamlessly swapped for a real customer service agent during the chat if a loop is created, or the AI recognises the customer isn't happy.
The training for AI is also becoming more sophisticated. We have all probably experienced the early days of technology, where a number of set answers were used and if your question fell outside these answers, you got frustrated.
Now AI can be programmed to scan web pages, documents or sites (inside and outside the organisation) from sources the insurer trusts to find the relevant answers.
This creates a much better user experience, and often we as customers are not aware it is a bot and not really "Asha" who is on the chat or the call.
How is AI boosting personalised sales? And do embedded insurance offerings help with bespoke sales offers?
For me, personalisation works best when two things combine – recognising the person as an individual and then tailoring the engagement as a result (offer, price, communication, channel, etc.).
Historically, that has been hard to do at scale. Insurers have been left categorising customers into segments, where each group is sent down a different journey.
Now, all customer data and product options can be put to an AI that can decide what to offer, to whom, and when, based on what works best and who is likely to respond.
This holds huge promise not just for boosting sales, but also for aiding compliance. More granular personalisation ensures customers are only offered products that are suited to their habits and personal situations.
This is becoming essential for insurers as new regulations such as Consumer Duty come into force, mandating that companies take more responsibility for what they sell customers and how they communicate terms.
Is it still important to retain a balance between technological upgrades to customer service and maintaining a human touch?
It is vital to realise that there will always be a human needed. AI learns from existing data, and relies on it to produce answers. Inevitably at some stage, a customer's personal need, whether it's a contact, a complaint, or a claim, will be so unique that it can't be answered using previous experience – that's when a human view is needed.
One insurance company ran an advert a few years ago highlighting some of the oddest claims they had had – people hitting a moose on the road, someone dressed as Batman knocking them off their bike.
This campaign perfectly shows that there is always something new, and we have to accept that a person will deal with the unicorns quicker and better than AI will.
How important is it that insurers see customer service automation as a practice in need of constant evolution?
It's critical insurers recognise that digital transformation certainly isn't an A-to-B journey. Adoption of automation technology must be viewed as an ongoing evolution so that insurers don't fall behind their competitors, and to ensure they're actually giving customers what they want.
It's tricky for companies because as consumers, we want everything as we like it – even if that's contradictory. We want simple, fast resolutions to our problems, but equally, we don't want blanket treatment, we want to be treated as individuals who are being taken seriously.
Early automation did well to create a balance of ease versus human engagement – think 'press 2 to speak to an agent.' But now AI is shifting that needle, but it's important brands constantly check in with their customers to gauge whether they are moving in the right direction.
For example, some people love the idea that their smart fridge has run out of milk and order a pint from Amazon Fresh, which gets it dispatched and delivered with no human involved. Others will hate it, and being aware of these personal preferences will be critical for ensuring that customer service meets the needs of… the customer!
******
For more insights from InsurTech Digital, you can see our latest edition of the InsurTech Digital here, or you can follow us on LinkedIn and Twitter.
You may also be interested in our sister site, FinTech Magazine, which you can also follow on LinkedIn and Twitter.
******
BizClik is a global provider of B2B digital media platforms that cover Executive Communities for CEOs, CFOs, CMOs, Sustainability Leaders, Procurement & Supply Chain Leaders, Technology & AI Leaders, Cyber Leaders, FinTech & InsurTech Leaders as well as covering industries such as Manufacturing, Mining, Energy, EV, Construction, Healthcare + Food & Drink.
BizClik – based in London, Dubai, and New York – offers services such as Content Creation, Advertising & Sponsorship Solutions, Webinars & Events.