Ripe: How to implement technology strategies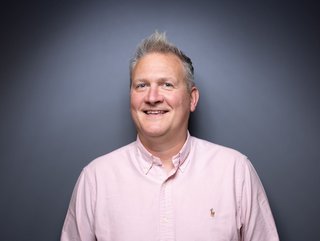 Ripe CIO Andrew Harrington says: " Putting yourself in the shoes of the customer can be the difference between an IT strategy that truly delivers a better experience and one that promises on paper but fails to deliver in real life"
InsurTech Digital speaks to Ripe CIO Andrew Harrington about the challenges of implementing technology strategies for insurers and how to overcome them
We speak to Andrew Harrington, Ripe CIO, about the challenges legacy insurers face when it comes to implementing new technology strategies. Harrington discusses how to implement strong technology strategies, and how insurers can overcome barriers to adoption.
How do you implement a successful technology strategy?
For us, a successful strategy has three critical pillars: careful planning, agile technology, and perhaps most importantly, ensuring the customer is at the centre of the approach.
Firstly, a plan needs to have clear objectives and timescales. New technology solutions like ChatGPT, AI, or machine learning are a distraction unless you have a clear view of what this technology can achieve and the impact it can have.
It may sound prosaic, but truly understanding the problem you are trying to solve is fundamental to getting it right.
Unexpected challenges should also be considered a normal part of any project. A project plan with time incorporated to deal with any bumps in the road ahead is vital. This also helps to ensure the expectations around when projects will be delivered can also be better managed.
Choose your technology stack wisely, and architect your solution carefully. Your technology needs to be proven, scalable, and part of a clear road map, as it will form the backbone of your long-term business strategy.
The consequences of poor design can be costly and lead to major setbacks. For instance, if insurers want to roll out new product lines quickly, make regular changes to their products or pricing, or implement the latest technology into their stack, they'll need sufficiently flexible technology architecture.
Finally, always focus on the end experience for your target customer. Putting yourself in the shoes of the customer can be the difference between an IT strategy that truly delivers a better experience and one that promises on paper but fails to deliver in real life.
What are the biggest challenges the insurance sector faces in implementing new technologies?
We believe this is an existential challenge for our industry, as those legacy firms with old systems and a large customer base face the daunting but unavoidable transition to newer, more agile technology platforms.
The reality is for those organisations, it can often be more expensive, labour, and time-intensive to integrate new technologies into existing systems. But ultimately, all insurance providers will need to make the shift to remain competitive.
Insurtechs have the benefit of being more agile to evolve and integrate cutting-edge solutions, without having to entirely redesign systems. This is because the architecture and framework that insurtech platforms are built on are specifically designed to cater to scalability and rapid change.
This is the key to the success of insurtechs. The use of Application Programming Interfaces (APIs) has been a game changer in enabling insurance companies to integrate multiple best-of-class technology solutions, such as online payments solutions through integrated third-party platforms to drive operational efficiencies.
At Ripe, our proprietary technology enables us to quickly adapt to ever-changing market and customer demands.
For example, the weekend before the first lockdown rules for Covid-19 came into force, we recognised the gap in the market for fitness instructors and quickly updated our policy so personal trainers would be covered to offer their services virtually.
It meant we were one of the only insurance providers offering cover to protect policyholders under the new lockdown rules, which further cemented our responsive reputation within the fitness community.
What future technologies do you think will affect the sector the most?
The insurance industry has not escaped the tidal wave of technological innovation, and we're better for it. Taking out insurance has become a much more dynamic experience for consumers thanks to new technologies, in particular, robotics, machine learning and AI.
Gen-AI tools have the potential to improve customer experience – for instance, sophisticated chatbots can sit alongside customer service teams to provide a faster response time to customer queries.
Automating high-frequency, low-complexity activities will also allow staff to focus on more value-add activities which could boost staff retention as well as provide additional revenue to the business from efficiencies.
AI models also hold the potential to non-intrusively analyse data on customer characteristics and behaviour, ensuring products will be highly targeted.
Each of Ripe's insurance products is specifically tailored to an individual's needs; if you're a hairdresser looking for salon insurance, or a cyclist looking to insure your new bike, our customer journey will only show you what's relevant to you.
This hyper-tailored experience differentiates Ripe from its competitors and ultimately provides a better customer experience. For example, we use innovative eye tracking and biometric technologies to better understand how customers respond during a policy purchase.
We then use this data to continuously improve our quote and buying process to make it as easy as possible for our customers to purchase the most tailored policy with as little friction as possible.
All of this works to ensure the refined journey and product offering gives the best possible experience and value for the end user, which is precisely why Ripe will always put innovation and technology at the core of our offering for our customers.
How is Ripe set up for future growth?
Ripe is unique across the industry, and we're incredibly excited about our growth to date and our plans to come. We bring together a unique set of expertise and perspectives in our team and we know that tailored, innovative and agile products are overwhelmingly popular with customers.
Our strategy will be to continue leveraging groundbreaking proprietary technology to further expand Ripe's product portfolio and continue its double-digit growth.
Policyholders are drawn to the flexibility and ease of building their own policy, rather than being restricted to a pre-bundled package, and our slick and speedy purchase process.
With an increasingly digitally savvy consumer, this fast and easy customer journey is a key differentiator for Ripe.
Ripe Caravans, underwritten by Aviva, is an excellent example of this. Since launching on the Juice platform in 2020, it has attracted more than 30,000 policyholders, making it the most successful new product launch for Ripe.
Ripe will continue to focus on marketing and direct growth to drive high volumes of sales and retention across existing products, as well as launching products into new markets.
Ripe's products will continue to rapidly take market share by attracting long-term customers. Ripe will continue to expand its product portfolio, particularly in the SME space, in the coming years.
In 2023, Ripe started looking at M&A and there is an acquisition that Ripe will announce in due course. Ripe is also in conversations with several other companies regarding bringing them into the Ripe Group.
However, this would never become the main strategy to drive growth. The focus on organic growth is the key part of the Ripe business plan.
Ripe's growth strategy has always been to harness new technology to better deliver for customers. Ripe is an early adopter and will continue to be so – bringing AI, machine learning, speech analytics, biometric testing, automation, and large language models into day-to-day business operations.
******
For more insights from InsurTech Digital, you can see our latest edition of the InsurTech Digital here, or you can follow us on LinkedIn and Twitter.
You may also be interested in our sister site, FinTech Magazine, which you can also follow on LinkedIn and Twitter.
Please also take a look at our upcoming virtual event, InsurTech LIVE, coming on 18th-19th October 2023.
******
BizClik is a global provider of B2B digital media platforms that cover Executive Communities for CEOs, CFOs, CMOs, Sustainability Leaders, Procurement & Supply Chain Leaders, Technology & AI Leaders, Cyber Leaders, FinTech & InsurTech Leaders as well as covering industries such as Manufacturing, Mining, Energy, EV, Construction, Healthcare + Food & Drink.
BizClik – based in London, Dubai, and New York – offers services such as Content Creation, Advertising & Sponsorship Solutions, Webinars & Events.