Ripe CEO: How data is transforming the insurance industry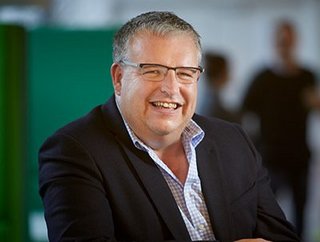 Ripe CEO Paul Williams says: "It's very tough for insurers to modernise their legacy platforms, as they often really need to start again but their balance sheets still have these legacy assets, and writing them off is not an option"
InsurTech Digital gets the take of Paul Williams, CEO of Ripe, on how insurtechs are using data to bring the insurance industry into the digital age
We speak to Paul Williams, CEO of Ripe Thinking, who discusses how the insurtech is using a digital model, leveraging data, to change the way insurance works.
In what ways are insurtechs helping transform the face of insurance to a more digital proposition?
A digital model allows us to change the way insurance works. With technology we've built from the ground up, we serve consumers and small businesses with products tailored to their needs.
Our 'build your own policy' model, is regulator friendly, putting the control in the hands of the customer, and has been well-received amongst our customers rating Ripe 'Excellent' with over 28,500 positive Trustpilot reviews.
"Insurtechs have a competitive advantage over large insurers because of their ability to leverage new technologies, like robotics, machine learning, and AI, to make insurance a more dynamic and customised experience for consumers. Ripe's proprietary tech allows us to edit policies in seconds, and roll out new products in several weeks.
How are insurtechs able to foster digital transformation without disrupting the flow of daily business at legacy insurers?
As a managing general agent, we work alongside our main carrier, Aviva, to offer highly targeted products to customers through our bespoke technology. Our focus is to minimise the number of questions to customers, but still provide highly competitive products that deliver underwriting profit.
We're able to cut out forms and traditional insurance overheads to keep prices competitive and save the customer time. For legacy insurers, our in-house API and cloud-based tech stack, "Juice" removes huge amounts of duplication and effort, saving legacy insurers time and money, especially with their own scarce and expensive IT resources.
In what ways can insurers modernise their legacy platform? Must they integrate an insurtech's platform to succeed in modernisation?
It is very tough for insurers to modernise their legacy platforms, as they often really need to start again but their balance sheets still have these legacy assets, and writing them off is not an option.
Insurtechs can support legacy insurers by providing low-cost API-based product solutions, in a highly cost-effective and flexible way, improving customer offerings and demystifying policies for consumers. Ripe is not about bolting new technology onto older systems.
We design and deliver customisable insurance products at speed and scale. As a managing general agent, we partner with insurers who value the skills we bring to the relationship, such as Aviva, who have been vital in understanding our fast-moving digital model and growth ambitions.
What considerations must insurers make when considering a technological update to their legacy systems?
Any new technology should be scalable to accommodate for growing business needs, and flexible enough to adapt to future changes in the insurance industry.
Insurers should consider if the technology supports expanding product lines, a growing customer base, and evolving regulatory requirements. Nearly all modern systems operate on the cloud, so most legacy systems will need to migrate.
Legacy systems often contain large amounts of data accumulated over the years. Insurers need to plan and execute a smooth data migration process from the old system to the new one. This involves mapping and transforming data, ensuring data integrity, and thoroughly testing the migrated data.
When migrating to a cloud environment, certain considerations are essential for a successful transition. For example, it is crucial to ensure that security measures and permissions are appropriate for the new environment before proceeding with the migration. This step guarantees data integrity and prevents unauthorised access.
Building a clean environment from scratch, rather than copying existing infrastructure, is best practice. Clean installations provide a fresh start, reducing the risk of carrying over vulnerabilities or issues from the previous set-up.
******
For more insights from InsurTech Digital, you can see our latest edition of the InsurTech Digital here, or you can follow us on LinkedIn and Twitter.
You may also be interested in our sister site, FinTech Magazine, which you can also follow on LinkedIn and Twitter.
Please also take a look at our upcoming virtual event, InsurTech LIVE, coming on 18th-19th October 2023.
******
BizClik is a global provider of B2B digital media platforms that cover Executive Communities for CEOs, CFOs, CMOs, Sustainability Leaders, Procurement & Supply Chain Leaders, Technology & AI Leaders, Cyber Leaders, FinTech & InsurTech Leaders as well as covering industries such as Manufacturing, Mining, Energy, EV, Construction, Healthcare + Food & Drink.
BizClik – based in London, Dubai, and New York – offers services such as Content Creation, Advertising & Sponsorship Solutions, Webinars & Events