Revolutionising insurance with customer-centric products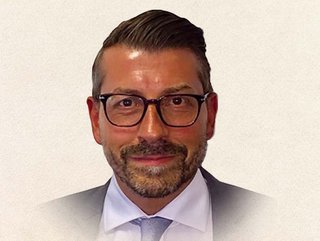 Capacity Insights CEO Phil Denman says: "We must move the debate around what technology can deliver into the harder yard areas of customer outcomes and how well customers understand what the products do"
50-page insurance contracts with 'essential' T&Cs that overbear the customer. Sound familiar? Capacity Insights' Denman says it need not be this way
Most consumers are all too aware of the cumbersome paperwork and red tape associated with taking out coverage at a legacy insurer. Capacity Insights CEO Phil Denman calls the process "overbearing" for most consumers.
With his take in mind, InsurTech Digital asks Denman how legacy insurers can shift their values to adopt customer-centric products.

Why do you think legacy insurers should adopt a customer-centric approach?
I'll start with an example... I've just sent a pack of PDF documents to my insurers for approval. This is a health insurance scheme with only two levels of coverage but the size and complexity of the pack is extraordinary.

The policy wording has 35 pages, IPID another two, and associated customer service guides on various aspects cover another 16. That is 53 pages of information that have all been deemed as essential, but which create an overbearing sense of classic insurer small print.
I feel this is where we could be deploying technology to make the products we all distribute more accessible. With language models being at the top of most newsstands currently, it seems strange that so little has changed around our industry's document sets over the last 20 years.
Whilst products have moved from desktop to laptop to mobile, the methods of communicating benefit schedules and terms and conditions haven't changed.
Does reducing paperwork equal a more customer-friendly approach?
Surely, ingested words and numbers could create dynamic insurance contracts where customers could be at the centre of a digital Q&A throughout the lifecycle of a product.
This could drive a more vibrant quotation phase where qualitative product qualities could be actively promoted rather than customers using price and limited coverage levels to select providers. Pre-contractual disclosure could be a two-way dialogue with the conversation reacting to the inputs and outputs from both sides.
Once risk, claims and customer services could be supported with a level of product understanding that simply cannot be conveyed in 53 pages of 8-point type; commonly viewed through the lens of a mobile phone screen.
How can legacy insurers employ technology to boost customer experience?
We must move the debate around what technology can deliver into the harder yard areas of customer outcomes and how well customers understand what the products do and how they are intended to respond in the event of a claim.
Too many consumers and market practitioners misunderstand how these products are designed and what outcomes they are supposed to deliver.
The only way we can move the dial is to make the products more accessible so that their intended purpose is clear and the pact between insurer and customer is understood at the outset.
From a distribution perspective, the thought that a marketplace of products could be ingested, stratified and curated opens up all kinds of possibilities.
Customers or their advisors could ask questions; or prompts - as they are called in GPT - and get ever more refined results of what attributes a product possesses.
Arbitrary star ratings, window-dressing benefit levels and orchestrated price points will be overtaken by informed, multi-dimensional decision trees that will allow us all to compete on so many different levels.
About Phil Denman
Phil Denman is the CEO of Capacity Insights and an insurance expert with over 30 years of experience. Having held senior roles in underwriting, sales and operations with several leading UK travel insurance companies, Phil founded Healix Insurance Services, a specialist intermediary business specialising in large, complex travel insurance schemes since 2005.
******
For more insights from InsurTech Digital, you can see our latest edition of the InsurTech Digital here, or you can follow us on LinkedIn and Twitter.
You may also be interested in our sister site, FinTech Magazine, which you can also follow on LinkedIn and Twitter.
Please also take a look at our upcoming virtual event, InsurTech LIVE, coming on 18th-19th October 2023.
******
BizClik is a global provider of B2B digital media platforms that cover Executive Communities for CEOs, CFOs, CMOs, Sustainability Leaders, Procurement & Supply Chain Leaders, Technology & AI Leaders, Cyber Leaders, FinTech & InsurTech Leaders as well as covering industries such as Manufacturing, Mining, Energy, EV, Construction, Healthcare + Food & Drink.
BizClik – based in London, Dubai, and New York – offers services such as Content Creation, Advertising & Sponsorship Solutions, Webinars & Events.