Raincoat raises US$4.5mn to scale parametric insurance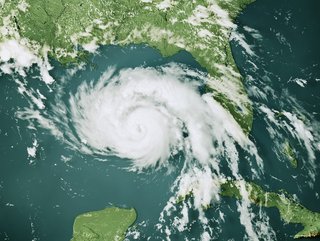 Puerto Rican insurtech Raincoat has raised US$4.5mn in its effort to scale parametric insurance, which it says is hampered by "very complex" obstacles.
Parametric insurtech Raincoat has reportedly raised US$4.5mn in funding led by fintech investor Anthemis.
Founded in 2019, the Puerto Rico-based insurtech is developing the next generation of climate insurance at scale using parametric triggers, which prompt automatic payments to insureds when certain parameters are met.

As climate change makes freak weather events more common, insurers will need to innovate to manage risk and continue to provide coverage to customers. This year's Atlantic hurricane season, which runs until the end of November, is expected to see above-average hurricane activity, raising the spectre of devastating destruction and loss of life.

As well as Anthemis, the latest round also includes participation from SoftBank's SB Opportunity Fund, Banco Popular, Consorcio, Divergent Capital and 305 Ventures. It adds to a US$150,000 pre-seed round announced in January 2020 and led by early-stage VC firm Morro Ventures.
Obstacles to scaling parametric insurance 'complex'

Raincoat Co-founder and CEO Jonathan González is quoted as saying: "While fully automated insurance holds the key to insuring the most vulnerable against ever-more frequent climate disasters, the obstacles to fully implement these programmes at scale are incredibly complex. Our team hands off an end-to-end, fully operational, tailor-made solution that can be embedded in our partner's existing channels, facilitating their claim response to end users.
"We gather all industry and local regulations, capacity, science, data and software development to deliver an automated parametric insurance product that covers all the stages of a policy lifecycle."
Ruth Foxe Blader, Partner at Anthemis, adds: "Time and again the world has watched vulnerable populations left with little recourse in the wake of climate disasters. We're excited to support Raincoat's cutting-edge solution to secure those at risk from disasters that will unfortunately become more and more common."