Q&A: how insurtechs are digitising the insurance industry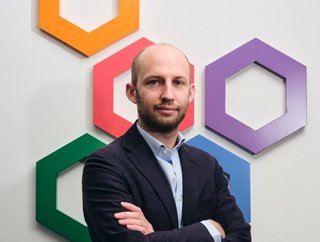 Federico Soncini Sessa says "insurers must overcome significant hurdles to achieve agility in product and service innovation"
InsurTech Digital speaks exclusively to Federico Soncini Sessa, the CEO and Co-founder of Mia-Platform, on how insurtechs are transforming insurance
The CEO and Co-founder of end-to-end platform builder Mia-Platform, Federico Soncini Sessa, speaks to InsurTech Digital about the ways insurtechs are transforming the face of insurance into a more digital offering.
How are insurtechs transforming the insurance industry?
FS: Digital transformation in the insurance industry has undeniably fallen behind other sectors. However, opening up the insurance ecosystem to new players outside the traditional vendors, such as insurtech companies, will positively impact the sector's digital transformation journey.

For example, automating and optimising processes like underwriting, policy administration, and claims handling reduces paperwork and accelerates the insurance lifecycle. Furthermore, using data to gather customer insights enables insurance providers to tailor products and pricing to individual needs and risk profiles, resulting in more personalised coverage options.
Insurtechs are also disrupting the marketplace through the introduction of new business models, such as peer-to-peer insurance and microinsurance policies.

How are insurtechs able to foster digital transformation without disrupting the flow of daily business at legacy insurers?

FS: Insurtech companies offer modular and flexible solutions that can be integrated into legacy systems, minimising disruptions and allowing for a gradual transition to digital processes. APIs are essential to this process, enabling seamless data exchanges between legacy platforms and new digital solutions, ensuring compatibility and smooth integration.
Insurtechs often propose step-by-step implementation strategies, allowing legacy insurers to gradually adopt digital technologies without impacting existing operations. They also provide change management expertise to ensure the transition to digital processes is communicated effectively.
How much have P&C insurance, and surrounding regulations, insulated insurers from innovations? How is P&C insurance becoming more digitised today?
FS: Stringent regulations and compliance requirements imposed on insurers often necessitated a cautious approach to adopting new technologies. However, regulation changes in the financial services sector are pushing the industry to be more open and digitalised.
The P&C sector is beginning to offer more self-service solutions to streamline policy administration, claims handling and customer interactions, enhancing efficiency and reducing the reliance on manual processes. The rise of digital channels and apps to provide personalised policy management and real-time customer support is helping to move the sector forward.
In what ways can insurers modernise their legacy platform? Must they integrate insurtech platforms to succeed in modernisation?
FS: Insurers must overcome significant hurdles to achieve agility in product and service innovation. Legacy systems are inflexible and difficult to integrate with new technologies, slowing digital transformation and making it challenging to offer customers the experiences they expect.
Instead of embarking on time-consuming and costly efforts to replace legacy systems, companies should integrate an insurtech platform and create projections of relevant real-time data 24/7. By adopting this approach, insurers can swiftly introduce innovations on top of existing platforms, enabling continuous modernisation without disrupting business operations.

What considerations must insurers make when considering a technological update to their legacy systems?
FS: Clearly define the business objectives and desired outcomes the technological update aims to deliver, such as improving operational efficiency, enhancing customer experience or enabling new product offerings. Follow this by assessing the compatibility of the new solution with existing legacy systems. Evaluate the scalability and flexibility of the update to accommodate future growth and changing business needs.
Then test the performance scalability and consistency of the solution and define an incremental roadmap for implementation. Develop a comprehensive training plan to ensure employees can adapt to the new system and optimally utilise its functionalities. Finally, roll out an extension pathway with increments and new features and consolidate the solution organisation-wide to reach full digital maturity.