Open data platform Ledger Investing secures US$75mn Series B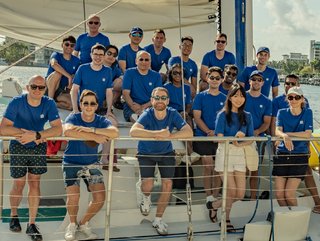 Open data platform Ledger Investing, which provides a marketplace connecting insurance carriers with investors, has raised US$75mn in Series B funding.
Insurtech startup Ledger Investing has announced US$75mn in new Series B funding led by investment firm WestCap.
Ledger Investing will use the funds to accelerate revenue growth across its insurance-linked security (ILS) brokerage and asset management businesses, launch data infrastructure service products, and hire more than 200 employees. Aside from WestCap, participation in the Series B round also came from Teachers' Venture Growth and Intact Ventures, alongside previous investors like SignalFire, MassMutual Ventures and Accel.
Ledger Investing is a marketplace connecting insurance carriers with investors. It has expanded ILS into the US casualty market by improving data transparency, simplifying reinsurance structures and providing uncorrelated returns for institutional investors. It has placed over US$400mn in premium into the capital markets and is on track to exceed US$1bn by the end of the year, bolstered by its latest funding, which comes almost two years after its US$10.5mn Series A round.
'Creating new capital opportunities for MGAs and insurers'
"We are well on our way to creating a trillion-dollar asset class and changing the fundamentals of how insurance risk has connected to capital since the dawn of the (re)insurance industry," says Samir Shah, CEO of Ledger Investing. "We have built sophisticated risk and capital infrastructure to address the industry's structural inability to provide insightful and reliable information to capital providers. Our technology benefits all stakeholders by bringing greater efficiency and transparency to every transaction."
Institutional investors have long been attracted to casualty insurance but have been held back by the opacity of risk, unreliable nature of data and convoluted transaction structures. This is one of the challenges that Ledger Investing helps to address – along with the inefficiency of insurance capital and the disparate, fragmented nature of insurance data.
Jeff Mullen, Partner at WestCap, continues: "Ledger Investing is bringing critical transparency and automation to risk transfer. With its industry-first open data platform, powerful analytics and objective pricing models, Ledger is uniquely positioned to drive transformational change by creating new capital opportunities for MGAs and insurers, as well as an entirely new asset class for many investors."