Open banking in insurance: Yapily and Certua partner up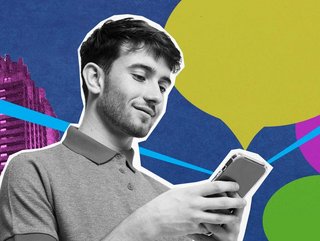 Consumers will be able to grant Certua access to their bank account data using Yapily.
Yapily and Certua have teamed up to bring open banking benefits to the insurance sector, including personalised recommendations based on transaction data
Open banking provider Yapily has teamed up with embedded insurance platform Certua to make it easier for people to apply for and manage life insurance cover.

Using Yapily's platform, customers will be able to grant permission for Certua to fetch individual bank account information such as income and expenses, making assessments of a person's financial health more accurate. This, in turn, will allow Certua to provide personalised insurance recommendations.
Yapily is also helping Certua to continuously monitor and assess customers' protection needs throughout the lifetime of their policy. This ensures that coverage can be adapted to meet an individual's changing circumstances, with Yapily stating that many insureds are lumbered with "rigid fixed benefit and fixed-term products".

The partnership will focus on the UK market, where, according to a survey by insurance provider Direct Line, barely a third of customers have life insurance cover. Certua is also working with Yapily to explore the use of open banking data in underwriting to eliminate burdensome administrative tasks, particularly around referrals, which will save insurance companies both time and money.
'Delivering the power of open banking' in insurance

Luke Bewley, Director of Growth at Certua, says: "There is a colossal market failure in the life insurance industry today. Certua are investing in and working hard to develop embedded solutions which improve the model for the entire value chain, most importantly the end customer. Yapily enables us to dramatically innovate in the life insurance space and we are excited to see the impact of this on businesses and consumers together, now and in the future."

Stefano Vaccino, Founder and CEO at Yapily, continues: "Embedded insurance and open banking [are] two disruptive movements that, together, have the power to make financial services better, simpler, and more accessible for millions of people. It's exciting to be working with Certua in this space and accelerating towards an open economy that works for everyone. I look forward to watching our partnership grow and enabling Certua to deliver the power of open banking to its customers."