Odigo: the digital transformation of contact centres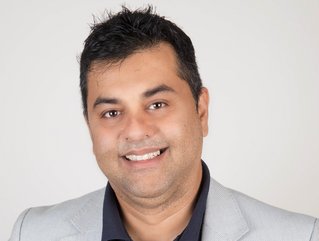 Director of CX Solutions Engineering for Odigo, Agam Kohli, says: "Going beyond basic analytics, insurers should also look to leverage predictive analytics and AI to anticipate customer needs"
We speak to Odigo's Agam Kohli on the digital transformation of contact centres at insurance companies. How, and why, have they changed so much?
The insurance industry, traditionally conservative when adopting new technologies, saw the pandemic accelerate digital transformations. This was especially the case with contact centres, as customers – many vulnerable – wanted greater clarity and support from their providers.
We speak to Odigo's Director of CX Solutions Engineering, Agam Kohli, on the technological transformations happening within insurers' call centres.
Post-pandemic, which contact centre technologies should insurers seek to implement further to transform and improve customer experience digitally?

While AI-powered chatbots are not 'net-new' to contact centres, insurers should look to build on the solutions they already have in place to enhance efficiency by handling routine inquiries, claims status updates and FAQs.
Advanced AI can understand natural language, provide personalised responses and – critically – escalate complex issues to human agents when needed, which reduces wait times and increases customer satisfaction.
Going beyond basic analytics, insurers should also look to leverage predictive analytics and AI to anticipate customer needs, identify patterns and recommend personalised offerings.
Coupled with virtual assistants powered by AI, customers can be guided through complex processes, while having their questions answered in real-time in such a way that replicates the in-person experience.
Ultimately this enables proactive, more interactive customer communications and targeted service delivery.
Another AI use case insurers should look to implement further to transform the customer experience is providing agents with AI-driven tools that offer real-time suggestions during interactions.
These tools can provide agents with relevant information, suggest optimal actions, and guide them toward the next best steps to resolve customer inquiries efficiently.
When used alongside a robust knowledge base both agents and customers can access for accurate and up-to-date information, insurers can ensure consistent and accurate responses while empowering everyone to find answers on their own.
Looking to the near-distant future, insurers could also look to integrate with Internet of Things (IoT) devices to collect data from policyholders' smart devices, such as connected cars or homes.
This data, autogenerated by the devices and shared with insurers, can be used for risk assessment, personalised pricing and proactive alerts.
Traditionally insurers have looked to other insurers to benchmark their customer service experience; will this continue to be the case, or should they be looking to other industries for inspiration?
Insurers have indeed looked to benchmark themselves against other insurers when it comes to customer experience.
However, the rapidly evolving digital landscape and changing customer expectations suggest they should also look beyond their own industry for inspiration and best practices.
Companies like Amazon have set the bar high for personalised customer experiences, efficient issue resolution and seamless interactions.
Their use of AI-powered recommendations, easy returns and real-time support has raised customer expectations across all industries.
Indeed, other sectors like hospitality and travel have also excelled in anticipating customer needs. Hotels and airlines often use customer data to tailor interactions, provide loyalty programmes and handle service disruptions efficiently.
The technology and telecoms industries have pioneered self-service options, such as online FAQs, interactive troubleshooting guides and AI chatbots, which are now widely expected by customers.
Given customers often form their service expectations based on the best experiences they've had across various industries; insurers should recognise that if they receive seamless and personalised service from a travel or e-commerce company, they'll expect it from them too.
Cross-industry benchmarking should shape both insurers' and customers' perceptions of what constitutes good service.
For example, leading industries focus on understanding individual customer preferences and tailoring interactions accordingly. Insurers can adopt this approach to offer customised policy recommendations, targeted promotions and personalised communication.
And just as e-commerce and technology companies excel at providing self-service options, insurers should look to enhance their digital self-service platforms to empower customers to manage claims, policy changes and inquiries on their own.
Finally, insurers can take a leaf out of the travel industry's book, by increasing proactive communications through sending policy updates, renewal reminders and relevant information to customers in good time.
How can contact centre technology improve the ability of representatives to offer extended services that the customer wants?
Contact centre technology allows agents to access comprehensive customer profiles and interaction histories.
Through analysing past interactions, purchase behaviour, preferences and demographics, agents can gain better insights that can inform their recommendations for extended services that align with their customer's interests.
When augmented with advanced analytics and AI-driven algorithms, companies can predict customer preferences and needs.
So based on historical data and patterns, agents can anticipate which extended services a customer might be interested in, making personalised suggestions during conversations.
Real-time analytics also provides agents with up-to-the-minute information about customer behaviours and actions. This enables them to offer even more highly personalised services based on the customer's recent interactions.
It's important to note personalised should extend across all communication channels. Contact centre technology ensures a customer's preferences and interactions are consistent regardless of the channel they use, allowing agents to provide cohesive and personalised recommendations.
Calls to insurers can often be long, complex, and emotionally charged; which technologies can assist representatives to help here?
There's no denying agents are at the coalface of dealing with emotionally charged conversations, often with vulnerable customers.
AI-driven emotion detection software can analyse a customer's voice to identify emotional cues, such as frustration, anger or sadness.
This information helps agents adjust their communication style, offer empathy and defuse tense situations. AI transcription software can also automatically summarise the key points and actions discussed during the call.
These summaries can be displayed to agents in real time, allowing them to keep track of the conversation and ensuring important details are not missed.
This also helps reduce the after-call work, which contributes to an overall reduction in cost to serve insurers.
Another technology that can help with these complex situations is workflow automation tools.
These can guide agents through complex processes step by step, ensuring they follow the correct procedures; reducing errors and minimising the need for customers to repeat critical information.
AI software can also be used to provide real-time coaching and guidance to agents during calls. By listening to conversations, it can evaluate performance and offer suggestions for improvement, enhancing the agent's skills over time.
How can slow-moving insurers embrace the opportunity of the cloud while protecting their sensitive customer data?
The key to having your cloud cake and eating it is to select well-established and reputable cloud service providers that have a strong track record of security and compliance.
Look for providers that offer industry-specific certifications and compliance frameworks, such as ISO 27001, SOC 2 or HIPPA, depending on the region and type of insurance.
Another factor to consider is a hybrid cloud approach. Many companies learned the hard way that putting all their data in a public cloud increases the risk of cyberattacks and data leaks.
A hybrid approach allows insurers to keep sensitive customer data in an on-premises or private cloud environment while leveraging the benefits of the public cloud for other operations.
Insurers should also conduct regular security audits and assessments of their cloud infrastructure to identify vulnerabilities and ensure compliance with industry regulations.
Regular testing helps detect and address potential risks proactively. Further, insurers should select cloud regions that align with regulatory requirements for data residency and data sovereignty.
This ensures customer data remains within the geographic boundaries mandated by regulations.
******
For more insights from InsurTech Digital, you can see our latest edition of the InsurTech Digital here, or you can follow us on LinkedIn and Twitter.
You may also be interested in our sister site, FinTech Magazine, which you can also follow on LinkedIn and Twitter.
Please also take a look at our upcoming virtual event, InsurTech LIVE, coming on 18th-19th October 2023.
******
BizClik is a global provider of B2B digital media platforms that cover Executive Communities for CEOs, CFOs, CMOs, Sustainability Leaders, Procurement & Supply Chain Leaders, Technology & AI Leaders, Cyber Leaders, FinTech & InsurTech Leaders as well as covering industries such as Manufacturing, Mining, Energy, EV, Construction, Healthcare + Food & Drink.
BizClik – based in London, Dubai, and New York – offers services such as Content Creation, Advertising & Sponsorship Solutions, Webinars & Events.