Nick Ielpo: How AI is changing the face of car insurance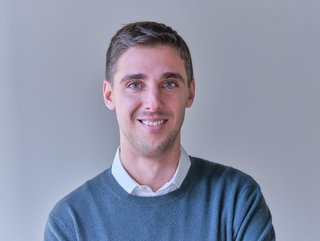 Nick Ielpo says it's vital to "never forget the importance of human touch within the customer experience"
The UK Country Manager and Director at Prima, and its CPO, discuss how AI is innovating insurance in the automotive space
InsurTech Digital speaks with UK Country Manager and Director of Prima, Nick Ielpo, and the company's CPO, Anuj Pradhan, about the ways AI is innovating insurance and new available options in the auto insurance space.

What opportunities do we see in the UK car insurance market?

Nick Ielpo (NI): The UK car insurance market is competitive and well-established. But that doesn't mean it's immune to the financial strain on businesses and customers right now.

And so, here at Prima, we see a real opportunity for innovation around product and pricing. We're focused on using the most advanced data and technology to match customers with the right insurance cover, at an affordable price.
Traditionally, car insurance is a grudge purchase, something that you have to buy. But by using data and tech, we can understand our customers more deeply and make sure every part of the experience – from getting a quote to making a claim – is tailored to what drivers want and delivers great value.
How do we see AI changing insurance?

Anuj Pradhan (AP): Data and machine learning (ML) have been used to price insurance for quite a while. But what's exciting is that we're going to start seeing them used beyond the pricing function. Most interestingly, they'll be used to enhance and personalise the customer experience.

Until now, buying insurance has often been seen as tedious and stressful. But AI will transform it into something intuitive, easy, and delightful. Algorithms will predict the needs of customers and so create tailored bundles of insurance products, saving so much time and energy.

Here at Prima, we're already using ML and statistical techniques to identify potential fraud. Eliminating fraudsters allows us to create a better, more affordable experience for genuine, honest customers.

We're also exploring the use of natural language understanding (NLU) to speed up our claims process. It's a type of ML that understands the words, sentences, and context of customer queries.

NLU will never replace our human claims handlers. But it will make processes more efficient. In other words, our claims handlers will have more time to focus on key decisions, while machines automate the tedious stuff."

How does data enhance the customer experience?
NI: For us, data has been and always will be the key to enhancing the customer experience.
Using advanced data, we can build up an accurate picture of each and every driver. We can understand their needs, evaluate their risk and so offer only the right cover, at the right price.
What's more, data allows us to streamline our internal processes and keep costs low. That means we can pass on our savings to drivers and be there for them faster when things go wrong.
Because, while there's no doubt that Prima is tech- and data-driven, we never forget the importance of that human touch within the customer experience.
Data enhances the customer experience. But our team of friendly, knowledgeable, and genuine people is ultimately what makes it.