Measured adds extra cyber insurance capacity with Canopius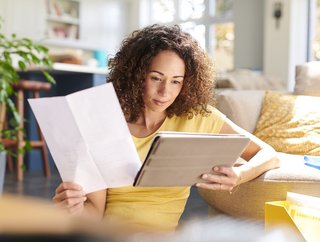 Small business owners want to know they're protected against, and in case of, cyber attack.
Cyber insurtech Measured is increasing its cyber insurance capacity through a new partnership with reinsurer Canopius, helping reach more small businesses
AI-powered cyber insurance provider Measured has partnered with reinsurer Canopius to secure additional capacity for its cyber insurance offer, aimed at small-to-medium-sized businesses (SMBs).
Canopius will complement the existing capacity provided to Measured by SCOR, the Paris-based reinsurance firm.
Measured's cyber insurance proposition is consistent with a broader trend towards prevention-led insurance, aimed at stopping risk from occurring before it leads to a claim. In order to do this, it draws on artificial intelligence (AI) as well as proprietary threat insights and data from behind the firewall to identify cyber threats and reduce a business' exposure.
The rise of hybrid working models post-pandemic and geopolitical events like Russia's invasion of Ukraine last year have complicated the global cyber risk landscape. According to IBM, manufacturing has overtaken financial services as the most targeted industry for cyber attackers, in part because of existing supply-chain vulnerabilities – but IBM's John Dwyer previously told InsurTech Digital that this is no reason for complacency.
Measured targeting SMBs with new cyber insurance capacity
Small-to-medium-sized businesses are particularly vulnerable to attack – not least because they lack the resources of larger enterprises, and they are more likely to not renew cyber insurance policies in the event of financial stress, meaning they face astronomic bills should the worst happen.
"Measured is uniquely positioned to provide innovative solutions for organisations seeking cyber insurance," says Measured CEO Jack Vines. "We're more than an insurance provider; we're a reliable, AI-powered cyber risk management partner. We appreciate the strategic advantage provided by SCOR's commitment of capacity and expertise to date. Together, we're better than ever at making our customers safer and more secure, thanks to having Canopius and SCOR at our side."
"We are thrilled to announce our partnership with Measured, as it marks a step forward in our mission to provide comprehensive cyber insurance solutions to small and midsize businesses across the United States," adds Jenny Soubra, US Head of Cyber and Tech E&O at Canopius.
"When combined with Canopius' and SCOR's expertise, we are equipped to deliver unparalleled cyber protection to customers. Measured's innovative approach to cyber risk management aligns seamlessly with our capabilities, resulting in a strategic partnership positioned to drive transformative change."
Benjamin Auray, Chief Underwriting Officer and Global Head of MGA at SCOR, continues: "Best-in-class underwriting, coupled with differentiated scalable distribution, are the key capabilities for strong, profitable growth in the cyber insurance market. We believe Measured's data-driven approach to tracking exposure in real time creates smarter insurance products. Measured is built to scale quickly and grow responsibly, powered by partnerships and proprietary data."