Manual data collection still a drag on life insurers—survey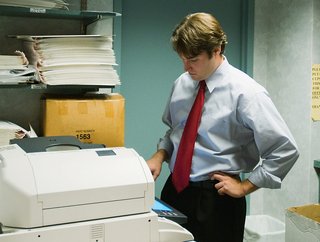 Nearly 65% of life insurance carriers believe manual data collection is still slowing down their business and reducing profit, according to a new survey.
Nearly two-thirds of life insurance carriers believe that manual data collection is slowing down their business processes and reducing profit, according to new research commissioned by Equisoft.

The findings show that life insurers are still heavily reliant on manual processes, resulting in wasted time and effort. Those surveyed say that maintenance and staffing costs are the biggest CX challenges associated with their firms' platforms.
In partnership with Forrester Consulting, Equisoft – a provider of digital insurance and investment software – surveyed more than 200 IT directors at life insurance carriers in the US and Canada. More than half of them (52%) believe that their company's legacy tech is restrictive and prevents employees from working efficiently, while 71% of respondents say that their company's insurance platform would not integrate easily with other IT systems.
Equisoft predicts that insurers will focus on modernising back-end processes in order to support better front-end experiences investing in platforms that will give them a better view of their customer, access to new CX data sources, and automated underwriting functionality.

Insurers must free themselves from paper processes
"One of the biggest business challenges insurers are grappling with today is how to catch up to the high expectations set by consumer experiences in other industries," says Brian Carey, Insurance Industry Principal for Equisoft. "The commonly held belief is that P&C insurance lags behind pace-setting industries like entertainment and online retail by a good five years. And life insurance may be another five years behind that.
"For companies that may still have legacy policy approval workflows that require wet signatures and feature the hum of scanners or fax machines, the standards established by other industries represent a very high bar. But in our work with our clients, and in our conversations with leaders around the industry, we're seeing a lot of progress being made on everything from process automation to eApp and portals to policy administration system modernisation – all of which are dramatically enhancing digital customer experiences."
But Carey believes that insurers must do more to tackle the legacy problems that exist within their organisation: "True digital transformation of an insurer's CX cannot be accomplished just by implementing an eApp solution or self-service portal," he says. "Those things are important, but it's critical that old core systems that don't support APIs and struggle to deliver data in real-time are replaced with more modern platforms. To catch up to elevated CX expectations, we have to get paper and multi-day batch processes out of the system."
40% of life insurers still have 'no strategy' for elevating CX
The vast majority of those surveyed believe that life insurance carriers have already done a good job in making it easier to buy life insurance (70%), as well as providing a digital beneficiary experience (66%) and providing engagement platforms that facilitate greater personalised interaction with customers (61%).
Two-fifths of IT directors surveyed (42%) say that, over the next 6-12 months, their organisation would be focusing on investing in a 360° view of their customer – the same number that believe their organisation will be investing in new partnerships to expand CX capabilities or access new data sources.
Among the report's other findings, a startling 42% of respondents say that their organisation lacks a clearly defined strategy for elevating the CX experience. For those who do have a strategy, the most sought-after capabilities are e-applications and e-signatures (43%) followed by business intelligence and data analytics (41%), CX measurement tools (38%) and self-service portals (36%). Life insurance carriers are planning to invest an average of $257,000 on front-end technologies and $287,000 on back-end technologies in the coming year.