Kore.ai: Automating CX in insurance with AI and ML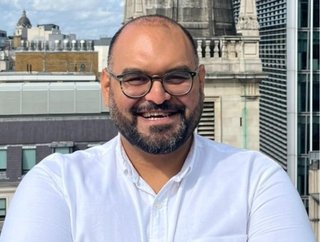 Serkan Ibrahim, Kore.ai VP of Europe, says: "Recent consumer research found that 78% of consumers put top importance on being able to use their conversational voice when talking, typing, or texting in live or automated customer service interactions that they see as successful"
We speak to Kore.ai VP of Europe, Serkan Ibrahim, about the innovative ways AI and machine learning are automating customer service in insurance
InsurTech Digital speaks to Serkan Ibrahim, VP of Europe conversational AI platform and solutions provider Kore.ai, about improving automated CX in insurance, particularly when it comes to chatbots and automated telephone experiences.
How is AI and machine learning automating customer service in insurance, and how is it improving the chatbot/automated telephone experience?
The insurance industry is currently in the midst of a profound transformation as it moves away from traditional practices and embraces digital innovations.
Emerging methods powered by AI and ML like smart underwriting, intelligent virtual assistants (IVAs), and on-demand insurance are rapidly replacing outdated approaches.
When it comes to customer service, consumers expect fast and reliable support that can meet their needs while offering seamless and convenient interactions. They demand high-quality experiences that are accurate, trustworthy, and personalised.
IVAs powered by Conversational AI (CAI) and Generative AI (Gen AI) are becoming increasingly popular as they can better understand user intent, offer contextual and personalised responses, reduce wait times, and improve the speed and efficiency of support processes.
Gen AI-powered IVAs score over rudimentary chatbots as they consider the complexities of human language, such as slang, multiple-word meanings and interruptions, and go beyond linear resolution paths.
Why are IVAs becoming so important?
Our recent consumer research found that 78% of consumers put top importance on being able to use their conversational voice when talking, typing, or texting in live or automated customer service interactions that they see as successful.
It also found that IVAs outperform chatbots in every category (which included ease of use, trust, friendliness and speed) by 10-20% across industries.
A top IVA use case is healthcare insurance. Nearly two-thirds (63%) of consumers are interested in using IVAs for health insurance details and information e.g., retrieving and checking policies for inclusion or exclusion of services, updating policies and settings, answering policy questions, due balances and premium details, and reminders, etc.
Customers can initiate other various insurance processes via IVAs too, including applications, processing claims, finding eligible repair centres or hospitals, making payments, and finding information such as product pricing and available discounts.
By incorporating IVAs across multiple customer service channels, insurance providers can transform traditional transactions into interactive exchanges.
These investments will meet or exceed customer expectations and help drive long-term loyalty and better business outcomes.
Can you give some examples you have worked on?
One such insurer FloridaBlue in North America has developed visual IVR using Kore.ai conversational AI and generative AI technology where the conversational IVR guides the members for filling an ID card request or claims request form on the web and also confirms the dispatch over SMS and emails.
The company can improve overall customer experience and significantly save time for live agents to handle more complex requests.
Automating customer service in the insurance industry also opens up new avenues for business growth.
With the adoption of IVAs, insurers can reduce costs, enhance productivity, and, importantly, innovate to offer new products and services that can truly delight customers.
******
For more insights from InsurTech Digital, you can see our latest edition of the InsurTech Digital here, or you can follow us on LinkedIn and Twitter.
You may also be interested in our sister site, FinTech Magazine, which you can also follow on LinkedIn and Twitter.
******
BizClik is a global provider of B2B digital media platforms that cover Executive Communities for CEOs, CFOs, CMOs, Sustainability Leaders, Procurement & Supply Chain Leaders, Technology & AI Leaders, Cyber Leaders, FinTech & InsurTech Leaders as well as covering industries such as Manufacturing, Mining, Energy, EV, Construction, Healthcare + Food & Drink.
BizClik – based in London, Dubai, and New York – offers services such as Content Creation, Advertising & Sponsorship Solutions, Webinars & Events.