LexisNexis Risk Solutions launches new property solution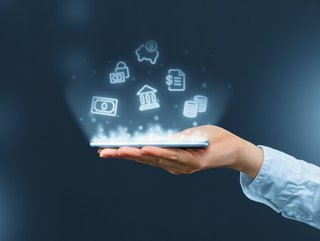 LexisNexis Risk Solutions launches new property intelligence solution
LexisNexis Risk Solutions' new solution Total Property Understanding leverages AI, geospatial data, PAS and advanced analytics
A new property intelligence solution has been launched by LexisNexis Risk Solutions for the US home insurance market.
Total Property Understanding is designed to amplify the underwriting workforce and enhance the customer experience, according to its proprietor.
Per the data and analytics company, the new solution allows underwriters to narrow in on properties needing additional risk evaluation, capture interior, exterior and aerial data through a survey tool and provide access to AI-produced insights.
Home insurance needs data
Expanding on LexisNexis Risk Solutions' acquisition of Flyreel, the data insights provided by the new tool will allow carriers to see improved returns on underwriting investment, according to the company's VP of Home Insurance, Cole Winans.
He says: "Total Property Understanding is an answer for home insurance carriers who have been struggling to get timely and accurate data insights needed to help improve property underwriting.
"In many cases, insurers are still relying on limited boots-on-the-ground inspections and manual processes that provide only a partial understanding of the risk. By combining the AI capabilities of Flyreel with insights from hundreds of data attributes, we are introducing a more comprehensive solution in property risk assessment while helping consumers better ensure their coverage needs are known and accounted for."
Combining capabilities
In addition to Total Property Understanding's enhancement of Flyreel, the solution can be combined with the LexisNexis Rooftop product, supposedly making claim insights that measure wear and tear to roofs a more accurate process.
The combination of these capabilities also helps carriers identify underinsured or high-risk properties at new business or renewal, according to the company's Senior Director of Home Insurance George Hosfield.
He notes: "We hear from almost every home insurance carrier that their biggest concern is profitability. It's becoming more of a challenge for premiums to keep pace with the rising costs from inflation and higher claim severity – and carriers do not always have insight into the risks that are actually on their books.
"Total Property Understanding delivers more data for risk decisions into underwriters' hands faster. By delivering these additional data insights and combining them with LexisNexis Rooftop and its weather loss cost segmentation capabilities, we can help carriers more effectively assign the right rate for the right risk."