Insurtech reshaping the future of insurance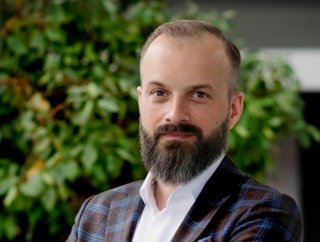 Future Processing's Piotr Piękoś says "the number of successful cyberattacks continues to grow at an exponential rate" in the insurance industry
Insurance Practice Lead at Future Processing, Piotr Piękoś, discusses how generative AI, cybersecurity and digital innovation are transforming insurance
Future Processing recently hosted a roundtable event that provided an opportunity for industry experts to exchange ideas and offer valuable perspectives on the future of the insurtech landscape.
Piotr Piękoś, Insurance Practice Lead at Future Processing, Bill Brower, Vice President of Industry Relations at Solera, Sharon Stanley, Managing Director at GPM Development Limited, Frederik Bisbjerg, Chief Transformation Officer at AXA and Phil Ford, Chief Technology Officer at Sea Green participated in the discussion.
We spoke to Piotr Piękoś following the roundtable to explore what insurers can expect as we look forward to the remainder of 2023 and beyond.
What are some key considerations for insurers using ChatGPT?

It's very easy for insurers to get swept up in the ChatGPT hype, with the industry already using it to create chatbots that can respond to customer queries, process claims and underwriter policies. ChatGPT can help insurers improve their customer experience, reduce operational costs and increase efficiency, as well as make better decisions when it comes to risk and pricing.

Whilst there have been significant discussions around ChatGPT as a game-changing technology, as a standalone product, it will not be hugely influential in the insurance sector. This is because the large language model is proving difficult to implement and there are risks that it is unreliable when deriving valuable information needed across the industry. This can, however, create the opportunity for companies to build layers of specialised neural networks which would mitigate those deficiencies and enable proper compliance across the industry.

In a recent survey commissioned by Future Processing, we found that 85% of respondents stated that insurance businesses are not considering AI to improve their overall customer experience. Therefore, it's clear that the insurance market has room to continue experimenting with AI and ChatGPT behind closed doors, looking at how it can support the overall customer experience.

How can insurers keep pace with the rate of digital transformation?
The insurance industry has faced significant changes, not only in the last few years post-COVID but in the past decade. Companies have turned to digital technology to drive further transformations with a focus on improving the customer experience. This transformation is predicted to continue in the future, meaning insurance companies will increasingly adopt new technologies to help them remain competitive in the fast-paced market.

This relates to insurers rapidly adopting and migrating to the cloud, with our survey uncovering that the cloud was rated the second top influencer in the insurance industry's digital transformation. Not only does it enable insurers to offer omnichannel experiences for their customers, but they can also develop a diverse service portfolio and accelerate their speed to market.

Cloud adoption boils down to three key components, competencies, culture, and cost. Competencies are more applicable to larger companies in the insurance sector that have an engineering workforce. On the other hand, the cost is more influential to smaller businesses in the insurance sector as the decision to transition from legacy technologies to the cloud comes at a significant cost. Changing the technology stack and transitioning to a cloud environment also requires a shift in culture, but this change won't happen overnight – it requires time, patience, knowledge sharing and training.

How can insurers adopt a proactive cybersecurity approach?
The number of successful cyberattacks continues to grow at an exponential rate. With insurers moving to digital, this makes them a prime target for cybercriminals in line with the amount of information about their policyholders stored online. In fact, Future Processing's research discovered that 81% of UK-based respondents believe that insurance companies need to offer better cybersecurity policies.

With that in mind, insurers need to take note and begin implementing proactive measures to safeguard themselves and their customers. This involves adopting a multi-layered approach that utilises various security controls to defend any vulnerable areas of their technology. The idea is that if a hacker wants to access customers' data, they have to break through multiple layers of security, making it much more difficult and time-consuming to gain access.
It is also vital for insurance companies to train their teams on cybersecurity to strengthen their line of defence. Building awareness of potential threats means they will be more likely to recognise or report future threats. Additional benefits include less malware and virus software requirements, reduced vulnerability to phishing attacks, limited support requests, and an increase in user-reported incidents.
What does the future of insurtech look like for you?
The insurance sector is coming up against challenges related to shifting customer demands, digital transformation pressures and increasing industry regulations. As a result, many insurers are turning to insurtech to digitise at speed. The global insurtech market is expected to grow at a compound annual growth rate of 52.7% from 2023 to 2030 to reach US$152.43bn by 2030, demonstrating that it will continue to innovate, bringing new efficiencies and creating new opportunities in emerging markets.