Insurtech Insify secures $10.7m in Series A funding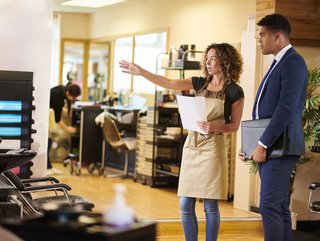 Insurtech Insify secures $10.7m in Series A funding
Start-up Insify, which offers business insurance to freelancers and SMEs, has landed US$10.7m in Series A funding
In a round led by Munich Re Ventures, insurtech Insify has generated US$10.7m in Series A funding to expand its business insurance offering for SMEs and freelancers. This latest round of funding builds on the $26.7m in total investment generated by Insify in a previous Series A funding round.
A show of faith
Additional investees include Frontline Ventures, Berlin's Visionaries Club, Opera Tech Ventures and Accel, which Insify says highlights faith in the potential of its insurance offering. The funding round even included investment from Formula 1 racer Nico Rosberg.
Insify says this new funding will help it continue to invest in the often overlooked freelancers and SMEs sector of the business insurance market. Its mission is to drive better insurance options for freelancers and SMEs who lack coverage-type options, particularly in comparison to large enterprises and organisations.
Specifically, Insify hopes to grow the number of SMEs taking out corporate liability insurance, something it notes many SMEs and freelancers do not have despite the security benefits offered. The corporate liability insurance that some SMEs do have is not tailored to their specific needs either, claims Insify.
Growing a service
New funds in Insify will also be used to grow the capabilities of its advanced analytics software, which gathers detailed information on prospective customers. Advancing these capabilities will allow Insify to reduce customer acquisition costs and access more SME markets.
Insify's Founder and CEO, Koen Thijssen says: "Our rapid growth since our previous funding round in 2022 shows the desire and need for better insurance solutions from freelancers and SMEs across the continent."
In the space of a year, Insify has grown its client base from 1,500 to 10,000 and hopes its new funding can continue its high customer acquisition rate. Initially serving the Netherlands market exclusively, Insify has since extended its market reach to support SMEs and freelancers in France and Germany.