Insurers need new communication strategies – or risk burnout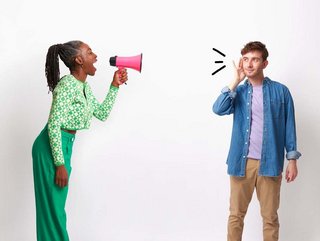 It's important to improve the interactions that take place between insurers and insureds.
Now more than ever, insurers must make sure they deliver personalised and empathetic customer interactions, writes Five9's Nick Delis
Insurance companies are working around the clock to meet soaring demand, operating in a high-stakes, high-stress environment. With climate change increasing extreme weather and flooding, and car theft up by 25% in the cost-of-living crisis, it's no wonder emotions are running high. Now more than ever, personalised, empathetic interactions are a must-have to keep customers on side. That's tricky when the cost of insurance is on the rise too – across both homes and motors.
Insurance companies must be agile if they want to keep pace in this environment. Times of crisis demand issue resolution that is both responsive and personable. It's a fine balance that requires an integrated approach, harnessing technology to meet the customer where they are. By balancing advances in automation with human interaction, companies can differentiate between routine and sensitive queries. This balance not only alleviates pressure and frustration for agents amidst an influx of queries, but also enhances customer experience and minimises time spent on hold.
Leading with a personal touch
Put people first, and financial success will follow. Human interactions are foundational to success in any business, but are particularly vital to insurance companies, where customers view trust and safety as non-negotiables. In a crisis, a customer wants to reach a human as soon as possible. They don't want to be left on hold, sorting through complicated automated options. So, where does artificial intelligence (AI) fit into the equation? It is about utilising that technology to power seamless interactions and get customers to the right person to deal with their enquiry.
Intelligent Virtual Assistants (IVAs) cannot replace the empathy of human-to-human conversations, but they can resolve routine and administrative issues at speed. In doing so, they alleviate pressure from human agents, allowing them to spend time where they are needed most – interacting with customers.
AI can be a great delegator as well as a problem-solver. It can prioritise high-emotion, high-stress calls for human agents and defer simple enquiries to IVAs. During calls, agents can further utilise data to update their customers in real time. In this way, customers receive interactions that are both efficient and meaningful. Currently, only a quarter of businesses are gathering such data and acting on it, too. With 95% of customers valuing friendly employee interactions, insurers would be wise to take full advantage of the insights AI can provide to truly understand what is driving their customers.
Delivering enhanced responses with real-time data
With climate change an ever-more pressing issue and the recent announcement that global warming could rise to 2.7°C, large-scale disruption caused by adverse weather will become even more frequent. Insurance companies need effective response strategies for times of emergency. Armed with real-time data insights, insurance companies can perceive the severity of the situation before dispatching staff and resources. Creating digital snapshots of these sensitive situations facilitates quick reaction-time when crises do occur, and ensures that interactions are triaged effectively.
Often, in these scenarios, agent pools become flooded. If they are not managed, customers are stuck on hold and the backlog of calls becomes insurmountable. A customer in crisis should not need to spend 45 minutes on hold and have the negativity and stress of their situation compounded. By feeding real-time data into comms, insurance companies can identify periods of high call demand and anticipate when and where staff will be needed. The benefits of automation are clear to see: it allows employees to dedicate their time more efficiently, rest-up when needed, and as a result, provide improved issue resolution in the long run.
A 360° approach to communications
An omni-channel approach to communications gives insurers the gift of flexibility. Customers can seek out help when they want it, where they want it. A 360 approach across all channels keeps lines of communication consistent and responsive. It is when customers are left in the dark that their trust in a company takes a hit. Meeting customers where they are, on their channel of choice, avoids such outcomes by increasing engagement, closing every loop of communication, and increasing customer satisfaction as a result.
Agent assist technology can play a big part in reducing customer frustration. Once an IVA has identified an urgent use case, it can verify customer identity before feeding contextual details through to a human agent. Customers don't need to explain themselves multiple times. Instead, agents can read through interaction history in real time. Access to such data can be the difference between a good and bad interaction, particularly when dealing with complex and personal cases.
For insurance companies to avoid burnout in a frequently challenging climate, they need to start from a point of humanity. As the world rushes to meet challenging climate targets, and the economy remains volatile, insurers may look to facts and figures to stay afloat. In doing so, they risk forgetting the heart of their business – people and customers. AI, real-time data and 360 communications will be integral in making these meaningful connections with customers. Interactions made during difficult times will secure loyalty in years to come – no matter the challenges ahead.
About the author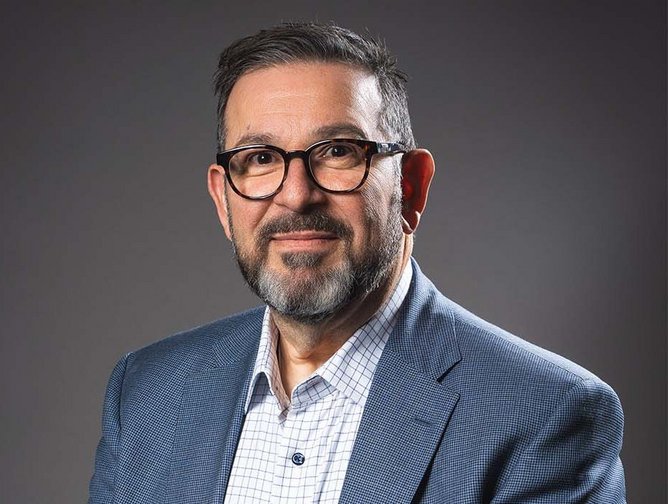 Nick Delis
Nick Delis is Senior VP of International and Strategic Business for Five9. He leverages his decades of experience in CCaaS to drive strategic initiatives and accelerate revenue growth. He has greatly influenced the success of his team through his innate ability to motivate, train, and develop. He has also led advances in operations to optimise sales strategies, market development, and customer support.