Insurance 'vital to fighting climate change', says EIS Group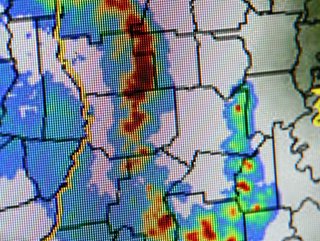 Freak weather patterns are an ever-more present challenge to insurers.
The insurance sector is showing resilience despite adversity and demonstrating its importance in the fight against climate change, says EIS' Rory Yates
EIS Group is the company behind a cloud-native, API-first digital insurance platform that enables insurers to innovate like a tech company. Their digital insurance platform is built to bring carriers closer to customers, empowering them to digitise core insurance operations and in turn create an essential data foundation for delivering great experiences to customers online.
But, in a world where even tech companies are struggling to act with the agility of a tech company, how easy is it for insurers?
At InsurTech Insights, we caught up with Rory Yates, Global Head of Strategy at EIS. He explains that the company's ability to support digital transformation initiatives are neatly demonstrated by its partnership with esure.
One of the UK's leading personal lines insurers, esure provides motor and home insurance products to more than 2.4 million policyholders. The company is progressing its digital transformation programme to become a world-class digital insurer, focused on the development of a new technology platform, its customer propositions and data assets.
"We are really just the software enabler to their strategy," Yates says. "Their strategy is to fix insurance for good. So it's a big vision. I think that's what our platform is built for. We are contributing to that by bringing a lot of ecosystem-enabling capability. They're working with a lot of insurtechs, they're working with a lot of new data sources. When you look at what they're doing with fraud detection, they've really brought in the vanguard of insurance partners to build out that capability and it's driving huge value for them. It's great to be a part of that, to respond to their strategy and to help enable it."
How easy is it to innovate in a recession?
One of the most prominent factors affecting insurers today is the current economic outlook. Inflation stands close to 10% in many major markets such as the UK and Italy, and, even where countries have managed to stave off the threat of a recession, monetary pressures are being felt right across the insurance sector.
Inflation affects insurers, of course, but it also affects customers. Household and business budgets are coming under pressure due to the rising cost of living, and there are fears that some customers will choose to scale back the amount of insurance cover they hold in order to save money.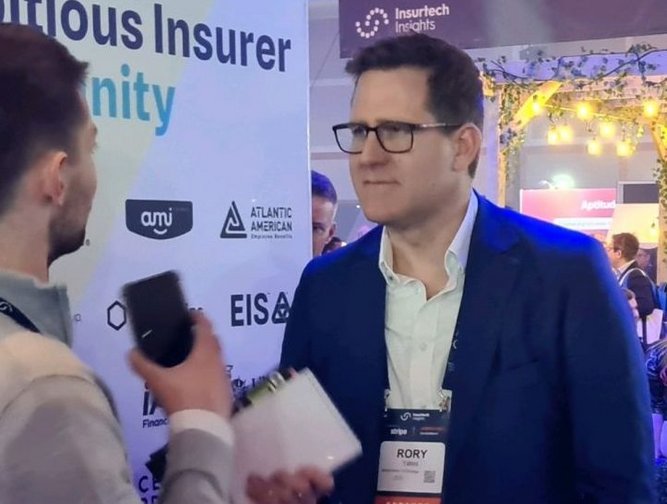 Yates speaking to InsurTech Magazine at Insurtech Insights.
Yates acknowledges that the current landscape is difficult for insurers, but he insists that innovating and transforming will stand companies in good stead: "Our customers are talking a lot about claims inflation and the rising costs of living, and our platform is built on reducing the cost per policy and total cost of ownership. So that has worked quite well for us and continues to be a good conversation.
"It's hard to be flippant about the situation but insurers have shown resilience. Financial stocks tend to get invested in rather than backed out of in periods like this. So there's a lot of reasons to remain optimistic. But things are changing and the market's got to respond."
EIS goes to Insurtech Insights because their insurtech partners, integration partners and customers are all there. The show is a massive meeting of the minds that takes place in London once a year. This year, EIS is taking part in judging the Ambitious Insurer awards and joining in with a couple of panel discussions around the topic of transformation too.
Insurance 'vital' in fight against climate change
One theme that Yates argues is more prevalent in this edition of Insurtech Insights compared to the last is the topic of carbon neutrality, and doing the right thing by our planet. It's a growing area of concern for insurers, not least because the increased incident of freak weather events is having a toll on their bottom lines.
"Scientific studies indicate that extreme weather events such as heat waves and large storms are likely to become more frequent or more intense with human-induced climate change," the US Environmental Protection Agency (EPA) warns.
Yates wrote an opinion piece for InsurTech Magazine last year that discussed the challenges to insurers wanting to go carbon-neutral within their own business.
"Insurance is getting hit by these catastrophic risks," he tells us now. "But even moderate weather changes were affecting flood risks in UK homes, for example. I work globally and some of our clients were involved in the Florida hurricanes. This is affecting everybody. I think the industry is responding well. It's perhaps been a bit laggard in responding, given where it sits, but I think if you look forward, insurance is going to be absolutely vital to the fight against climate change."