Insurance leveraging data en masse: A matter of time?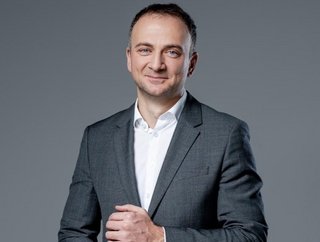 HDI Embedded's Managing Director, Marat Nevretdinov, says: "Insurtechs find it difficult to convince their business partners who actually own customer relationships to provide the required quality data and customer insights, which impacts the ability of insurtechs to make informed decisions"
We speak to HDI Embedded's Managing Director, Marat Nevretdinov, on why data awareness will soon be converted into action in the insurance space
Insurtechs are paving the way for a data-led future in the insurance industry. And while many insurers are beginning to see the value in data-led initiatives and products, many are yet to act on it.

We speak to HDI Embedded's Managing Director Marat Nevretdinov on the inertia currently gripping insurance.
How are insurtechs using big data in the insurance process?
Insurtech providers can utilise big data to gain sophisticated analyses of customer trends to strengthen solutions and offer highly personalised solutions and online experiences.
However, while providers are generally conscious that a "one size fits all" approach is not going to be a good solution in the long run, and that data is needed to truly personalise insurance offers for particular customer segments, in many cases, awareness hasn't been yet converted into action.
In addition, very often insurtechs find it difficult to convince their business partners who actually own customer relationships to provide the required quality data and customer insights, which impacts the ability of insurtechs to make informed decisions and significantly improve the insurance process.
Information is king - it's fundamental that the partnerships between businesses and insurtechs are built on trust and long-term mutual value building. This will in turn enable providers to create solutions that are truly engaging and address customers' unique needs of today and tomorrow.
Why are legacy insurers so slow on the insurtech uptake, with pools of data untapped?
Traditional insurers are doing what they know best and carefully assessing the insurtech market before fully jumping aboard. For a business that relies on legacy technology, and is already well-established in the market amongst customers and partners, a measured response is a wise strategy to follow.
Although the sector is extremely promising, embedded insurance is a field that requires time to understand and gain momentum. Knowing which industries will adopt insurtech more readily, how much tech engagement is required, and what expertise is needed to succeed against growing competitors is crucial.
By becoming increasingly active in the embedded insurance space, insurers will understand the answers to these all-important questions, and identify which gaps in the market they can fill to achieve growth in this area.
Explain the relationship between big data, machine learning and AI. What are the most innovative ways big data is being used?
Data itself is what unites big data, machine learning and AI, and the usage of all three at various stages of the insurance process.
Big data is the oldest of the three, having emerged approximately ten years ago when businesses realised the value mass customer data offers when seeking to understand customer demands and expectations and tailor market offers to these. Ten years later, this concept remains truer than ever.
Once data is gathered, insurers can then utilise new technologies such as machine learning and AI to automate complex tasks.
Machine learning is already widely used in back-office operations, preventing fraud and refining pricing engines but insurers can go even further by supplementing this with AI to predict customer behaviour and trends to generate ideas for the future.
In simple terms, machine learning uses data to "learn from the past" and AI helps to "learn and predict" - and it's only with the use of big data that insurers can benefit from these innovative tech solutions.
Is data showing a change in customer demographics and preferences?
The industry is a couple of years out from identifying the link between customer demographics and data, but successful interactions between data and customer preferences are already becoming the new norm.
Examples of successful business models that have mastered the art of customer-centric solutions are not hard to find; my favourite illustrations are Uber, Netflix and Amazon to name a few. When we look at their similarities in detail, we find that:
Their whole digital economy is based on data
Their customers are more than willing to share their data as they see clear benefits for such data-sharing
As a result, customers receive excellent and seamless user experiences
Finally, customers have come to expect similar experiences from all their other businesses - insurance providers included.
How can big data be leveraged in even more innovative ways in the future?
AI is already disrupting many industries involved in our everyday life, and the insurance industry can use this to further leverage big data. It enables insurtech providers to gather more info on customers, their behaviours, buying preferences, and propensity to buy, all in a matter of minutes.
And with this level of efficiency, insurtech providers can grow their revenue and boost trade globally.
******
For more insights from InsurTech Digital, you can see our latest edition of the InsurTech Digital here, or you can follow us on LinkedIn and Twitter.
You may also be interested in our sister site, FinTech Magazine, which you can also follow on LinkedIn and Twitter.
Please also take a look at our upcoming virtual event, InsurTech LIVE, coming on 18th-19th October 2023.
******
BizClik is a global provider of B2B digital media platforms that cover Executive Communities for CEOs, CFOs, CMOs, Sustainability Leaders, Procurement & Supply Chain Leaders, Technology & AI Leaders, Cyber Leaders, FinTech & InsurTech Leaders as well as covering industries such as Manufacturing, Mining, Energy, EV, Construction, Healthcare + Food & Drink.
BizClik – based in London, Dubai, and New York – offers services such as Content Creation, Advertising & Sponsorship Solutions, Webinars & Events.