Insurance fraud at 'record levels', Allianz Commercial says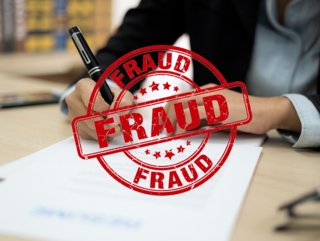 Insurance fraud has now reached 'record levels' as increasingly desperate fraudsters face up to the cost-of-living crisis, according to Allianz Commercial
Allianz Commercial says it has detected "record fraud volumes" in the past year, with the amount of fraud increasing by more than 11% in just 12 months.
There was £70.7mn's worth of insurance fraud in 2022, Allianz says. This represents an 11.2% increase from 2021, when fraud stood at £63.6mn. Property and casualty (P&C) saw the greatest increase in fraud savings against the prior year, the insurer adds.
Allianz predicts the trend may show that fraudsters are becoming more sophisticated, indicating a move away from traditional types of motor fraud such as crash-for-cash scams. Across P&C, the number of fraud cases declined in the last year – although the value of each case increased to record levels, and the industry continues to see vastly exaggerated motor insurance claims.
It's not unusual for insurance fraud to increase as economic performance drops away. Indeed, the latest figures may be the response of increasingly desperate scammers to the cost-of-living crisis.
Allianz predicts 'mild recession' this year
James Burge, Head of Counter Fraud at Allianz Commercial, says: "At each economic downturn, insurers usually see fraud escalate. In the midst of a cost-of-living crisis, we didn't want our honest customers to bear any additional costs from fraudsters, which is why we were determined to detect and defeat fraud in order to protect them."
Allianz is deploying machine learning (ML) to detect fraud while front-end controls are highlighting false information at application stage more effectively.
Separately, Allianz's economic outlook paints a picture of what to expect from the year ahead. Global growth is likely to slow down to around 1.4% in 2023 and recover modestly to 2.8% in 2024, the company says. Advanced economies are heading toward a mild recession this year, followed by a rebound in 2024.
In the Eurozone, high energy prices will bring a recession this year. Allianz expects a bottoming out in the first half of 2023, followed by a shallow recovery and a modest upturn in 2024-25 for countries with a higher dependence on gas and larger manufacturing sectors.