Instabase talks about 'democratising access to technology'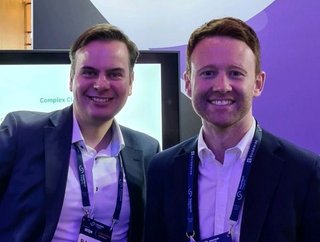 Instabase's Bastiaan de Goei (left) and Stephen Reidy.
Amid talk of greater 'diversity of talent', Instabase's Bastiaan de Goei explains how technology can democratise insurance and help soften skills shortages
In recent years, automation has been one of the driving forces behind innovation in the insurance sector. It allows insurers to better identify fraud and risk, to improve reliability in processes where accuracy and attention to detail are important, and to free up human customer service agents to provide more tailored experience to customers.
In the current economic environment, it's tempting for businesses who are tightening their belts to think of innovation as a luxury. Yet, the opposite is true. According to analysis by McKinsey, organisations that maintained a focus on innovation during the 2009 financial crisis emerged stronger, outperforming the market by more than 30% and continuing to deliver accelerated growth in the next 3-5 years.
Inflationary factors are mixed with an interesting labour market: tech businesses have, in large part, dealt with inflation by laying off staff, so there is plenty of talent on the market; yet the COVID-19 pandemic has changed our attitudes and expectations about work, with more people working remotely or hybrid and some people leaving the workforce entirely.
At Insurtech Insights in London, we caught up with Bastiaan de Goei, Insurance Industry Leader at Instabase, to explore how the past few years have affected their business and the innovation landscape on the whole.
'Evolving technology eases the skills shortage'
"It's been really interesting." Bastiaan de Goei tells us. "We were founded in 2015 but spent most of those years in stealth mode, so we've been in market only two years or so. That means as a company we were growing during the pandemic. The result of that has been that we hired people all over the world, so rather than having all our developers and engineers concentrated in San Francisco, we hired the best people wherever they were in the world.
"We have developers, engineers and salespeople in the places where our customers are. In London, Berlin, Paris, New York, and of course still in San Francisco. We have benefited from that outcome a lot because our customers want to be able to work with people onsite in their own language, or be able to pick up the phone to someone."
This diversity of talent, this ability to move with the direction of the labour market, means de Goei is relatively unphased by the current skills gap. Reports suggest around 600,000 tech jobs go unfilled every year because of a lack of suitable applicants. The effect is keenly felt in the UK – the sick man of Europe – where nearly 15% of companies report difficulties in hiring enough staff.
"I'm not super worried about that [skills gap]," de Goei tells us. "Instabase has been engineered in a way where we have democratised access to technology, so we are not looking to replace underwriters or adjusters. We think that we should augment them, and allow them to focus on what humans are uniquely good at.
"Training a deep learning model, which sounds really complicated, is literally a point-and-click exercise. I'm not an engineer. You might say I have a digital skills gap, but I was able to develop a deep learning model in a morning on Instabase. I think the way that technology is evolving actually makes it a lot more accessible for anyone in the organisation. For any underwriter who has been in the industry for 40 years and knows these broker submissions inside and out, knows what the terms and conditions are and what to look for, they are able to train a deep learning model much better than any engineer ever could because they are benefiting from their institutional knowledge. We've made the technology so easy that it is literally a point-and-click exercise on the documents that they know and recognise."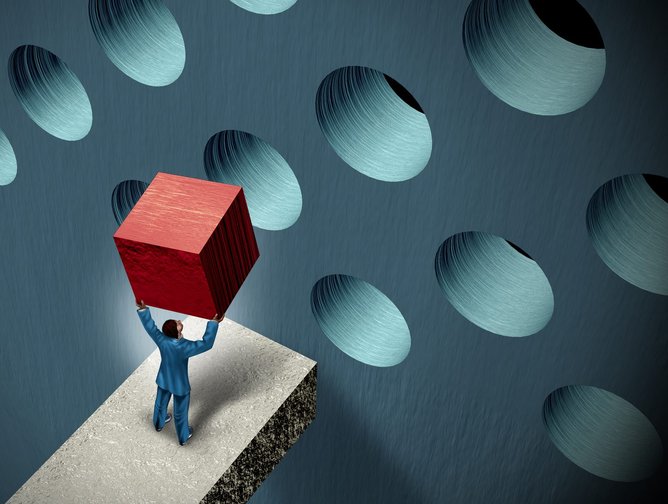 Skills shortages call for greater diversity of talent.
Instabase's attendance at Insurtech Insights
Instabase is an automation platform for the industry's unstructured data. Its platform takes complex documents that are vital to the claims journey or submission journey and automatically extracts all of the relevant data points in order to process a claim or submission more quickly.
De Goei joined Instabase in July 2021 having spent the best part of a decade working for AXA. He enjoys coming to shows like Insurtech Insights to meet back up with industry peers and make new acquaintances too.
"The drive and demand for artificial intelligence solutions and automation solutions in the industry has been phenomenal," de Goei tells us. "Being here at Insurtech Insights has been great to exchange these stories and see what impact we can have.
"Even on the first day of the event, the buzz around our booth was phenomenal. There were people lining up in order to talk to our team, so I think that speaks to the demand. There is an awareness these days of automation solutions powered by artificial intelligence."
What's the next big trend in insurance?
Building on this excitement, de Goei explains how advancements in technology can help insurance organisations to streamline their businesses and outlines what he expects to see from the next few years in insurtech.
Instabase has been on a bit of a recruitment drive and now boasts more than 300 employees on LinkedIn – motivated by that skills-first, location-second approach to hiring. Part of that future, de Goei says, will be about ensuring that talented staff are able to focus on the task they were brought in to do in the first place.
"I think what's going to be really interesting is the development that's happening in the overall deep learning space. It's going to make the jobs of underwriters and adjusters a lot easier. The latest stat that McKinsey brought out was that up to 40% of an underwriter's time is spent doing admin and keying in data. The ability for the industry to start adopting artificial intelligence solutions in their work streams will enable them to increase the fulfilment that people have in their jobs. Let the underwriter focus on the art of underwriting, let claims adjusters actually focus on their customers and increasing their customer satisfaction. We all know that the industry has had its challenges on these types of topics, and the ability to finally do something about it is really, really exciting."