How the insurance industry is using AI to battle inflation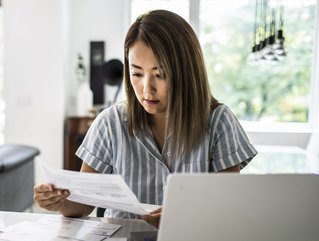 Julio Pernía Aznar explains the inflationary pressures facing insurance firms and lists a handful of approaches that insurers can take to keep prices down
Costs for everything from food to healthcare to insurance premiums have increased in the past few years – especially after the 2020 lockdown. While inflation is expected, the pandemic has also changed how the insurance industry feels the impact.
When COVID-19 lockdowns began, insurers had to adapt quickly to cater to existing policyholders. Many people lost their jobs, shut down their businesses, or lived in a different place altogether. They were either struggling to pay their premiums or had to change their insurance plans as it acted as an additional cost when they weren't making the most of it.
Insurance companies had to offer rebates and supplementals to ease the pressure on their clients, resulting in unplanned forbearance. Due to this, there was a massive delay in reacting to increasing inflation rates. Now that they're catching up, the rates will only get higher with time, which could mean more challenges ahead.
There are several drivers for this sudden impact on insurance costs. While the main reason is inflation, other reasons include supply chain disruptions, geopolitical crises, labour shortages, and changing consumer habits. These drivers are intertwined, putting a lot of pressure on the economy.
Factors driving rise in insurance premiums
1. Supply chain disruptions
International shortages in raw materials like timber, iron and cement in the property industry and spare parts in the automobile industry have disrupted the entire supply chain. When the economy experienced a boom in demand for both after lockdowns, suppliers faced a rush and couldn't keep up. The domino effects are now playing out, leading to global disruptions in the supply chain.
2. Geopolitical crises
The Russia-Ukraine conflict has put a lot of pressure on neighbouring countries as global trade has been disrupted. Furthermore, consumer prices are expected to go up by 5.7% (advanced economies) and 8.7% (developing economies) in 2022.
This is also partly due to the impact of the pandemic, as supply chains were disrupted because of shipping congestion, factory closures, lack of workers, and container shortages.
3. Skilled labour shortage
As the Baby Boomer generation is retiring and Gen-Z is entering the job market, there's a huge imbalance in the industry. There are simply not enough experienced professionals. A recent report indicated that there will be a 4% decrease in employment within the insurance sector by 2029.
4. The inevitable change in consumer habits
The current working culture has also impacted the roles employees are looking for and the locations where they want to work. 74% of working professionals expect remote work to become the norm soon. Expectations are that these professionals will invest in better properties in suburban or remote locations. They might also cut down on automobile expenses as they don't have to commute to work as much compared to pre-pandemic times.
Tackling these challenges with artificial intelligence
There are several ways in which insurance companies can tackle these challenges. One of the best ways forward would be to invest in technology solutions powered by artificial intelligence.
Here are a few ways AI can propel insurers forward and battle the impact of inflation.
1. Invest in fraud prevention
Insurance claims fraud is one of the most common ways insurance companies lose money: customers either file duplicate claims, exaggerated claims, or false claims. When providers cannot verify these claims, they tend to pay more than they need to, leading to rising overhead costs.
To prevent fraudulent claims, companies can use Visual Intelligence, a type of AI technology. Claims processors can receive pictures or videos of damage from their customers, assess the damage remotely with incredible accuracy, and provide an estimate to customers in a matter of hours instead of days. Such systems help identify fraudulent activities during the estimate process, preventing more losses down the line.
2. Improved processes for first notice of loss (FNOL)
AI-driven solutions can also help customers notify their insurance providers as soon as possible using mobile applications. In this case, providing this option to customers can help cut operational costs. All they have to do is use their smartphone to capture evidence, and the automated system takes care of the rest.
Insurers can provide an estimate, process the claim, and procure the necessary spare parts or materials much faster, as manual intervention is very minimal in these cases. It also reduces the key-to-key times for customers currently in the claims processing cycle, providing an improved and swifter experience.
3. Automate what can be automated
Automation is a soaring trend in the industry, and for a good reason. It helps reduce operational costs while providing better customer experiences. However, it doesn't mean that insurers have to automate everything. It is critical to identify processes that can run independently and those that can be handled by a live person to maintain a quality customer experience.
For some insurers, it might be the underwriting process, and for others, it might be the estimation process. In either case, insurance companies can determine what works best for their systems – and then train their workforces on it. Automating the right tasks can save time, effort and money in the long run.
4. Focus on training and talent acquisition
More than ever, insurers need to invest and prioritise education such as training programmes for incoming professionals. This includes educating employees about the latest technologies, such as AI and its use cases, and helping them understand how they can use technology to free up valuable time.
It may also mean that companies will need to offer better benefits packages, increased wages, and flexible work culture to entice newcomers.
The path forward
With inflation and overall costs of doing business on the rise, it's understandable that the insurance industry is feeling the heat. But it doesn't mean there's no way to protect core operations. Understanding how risks such as claims fraud, supply chain disruptions and changing customer behaviour impact the insurance claims process is crucial. AI solutions can help insurers automate many processes and keep costs under control.
About the author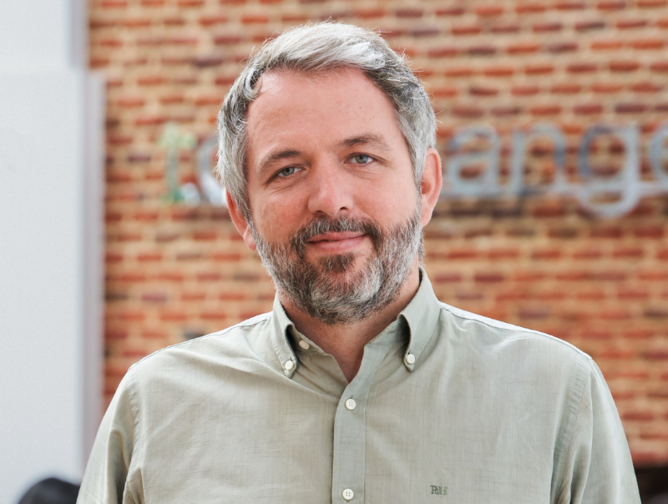 About the author: Julio Pernía Aznar is CEO of Bdeo, a technology company that provides visual intelligence for motor vehicle and home insurers. A fast-growing insurtech AI startup with proprietary 'visual intelligence' technology, Bdeo has increased its international presence by 30% over the past year and now boasts offices in Europe, Latin America, and Africa.