Embroker: startups want stronger insurance protection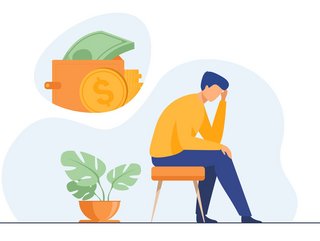 Startups are feeling insecure about their assets following SVB's collapse
Data from Embroker reveals venture capital-backed startups are looking for stronger insurance protection following Silicon Valley Bank's (SVB) collapse
New industry insights from insurtech Embroker reveal that 15% of VC-backed startup executives looked at doubling or tripling their Directors and Officers (D&O) insurance limits week-on-week, up 7% from the week when Silicon Valley Bank (SVB) collapsed.

The data was revealed in Embroker's quarterly risk & response summary for Q1 2023 – suggesting startups are concerned about the security of their assets.
Embroker says that, compared to Q4 2022, risk trends for Q1 2023 show fear from startups that a potential recession, forced redundancies and bank closures may affect their liquidity.

The collapse of SVB
An unexpected collapse, SVB's closure sent shockwaves through the financial world, bringing into doubt the robustness of global banking markets. Recently, German Chancellor Olaf Scholz spoke at an EU Summit to reassure financial markets that banking in the EU remained stable.
It appears Scholz and others' attempts to allay fears of a market collapse have done little to offer solace for startups. Embroker data reveals in the week starting 12 March – 10 days after SVB's collapse – D&O quote searches jumped a significant 62%.
Embroker notes searches for high-coverage amounts sparked a downturn in the performance of $1m quotes – with the value of D&O quotes down 37% and Employment Practices and Liability insurance quotes down 25%.

Insecure risk-takers
Embroker says searches for high-coverage quotes from startups showed their lack of confidence in the financial market and lack of consideration for costs associated with high-coverage limits.

Chief Revenue Officer at Embroker, Ben Jennings, said: "Founders are risk takers. But, the fallout of the SVB closure showed many what risk without protection can look like.
"Founders are feeling the pressure; not only are they worried about capital insecurity, but they also have to consider how the decisions and actions of others can impact their business in the blink of an eye.
"Those lucky enough to not be directly impacted by the SVB collapse see what's happening to their peers, and they're shopping for higher quotes in hopes it prepares them for a similar situation."