Embedded insurance startup Vertical Insure adds another $2mn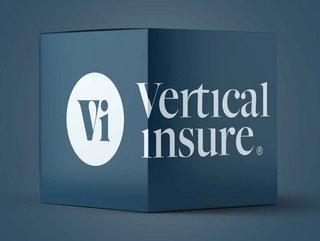 Embedded insurance startup Vertical Insure has raised another US$2mn in seed funding, bringing the total amount raised by the firm to date to US$6mn
Embedded insurance startup Vertical Insure – which provides vertical SaaS platforms with embedded white-label insurance products – has secured a US$2mn extension to its seed funding round.

The latest capital injection means the company, which is based in Minneapolis, has raised US$6mn in funding to date. The latest backing was led by reinsurance giant Greenlight Re with participation from Groove Capital and angel investors.
Vertical Insure describes itself as "the embedded insurance platform built for vertical SaaS platforms". The company offers customised insurance options that are built specifically around each business and its customers, resulting in added value and new revenue without any extra overheads. The company finds itself in the midst of an exciting new wave in insurtech innovation – that of embedded insurance – which allows trusted non-insurers to offer insurance products to customers at the point of checkout, making it a convenient proposition for customers.
It will use the additional funding to accelerate product development, hiring and go-to-market. Since its initial round of seed funding in December 2022, Vertical Insure has finalised its partnership with Battleface – a provider of insurance for travellers and concertgoers.

Embedded insurance 'leads to higher conversion'
"We are really excited about Vertical Insure's momentum and glad to have new strategic investors join the team," says Brock Noland, the company's Co-Founder and CEO. "Greenlight Re has a strong track record of successfully supporting technology innovators in the (re)insurance space. We're looking forward to bringing game-changing insurance products to market together."

Simon Burton, CEO at Greenlight Re, adds: "We believe that Vertical Insure will generate unique underwriting opportunities for Greenlight Re by tailoring embedded insurance products for industry-specific SaaS platforms and their clients."

Beau Jeppesen, Head of Revenue at Battleface, continues: "A great booking experience includes having the option to cancel and recoup your investment should unforeseen circumstances arise. We're excited to be working alongside Vertical Insure to bring event participants and spectators alike highly personalised embedded products and services. Introducing coverage at the moment it's needed, and at the point where the customer is most likely to buy, will ultimately lead to higher conversion rates."