Digital Twins: A transformative force in property insurance
By Robert Kozikowski, Tensorflight Co-founder and Chief Product Officer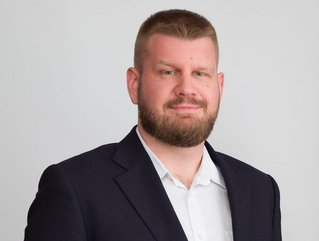 Kozikowski says digital twin technology "is changing the way businesses operate, and is increasingly used across many industries"
Robert Kozikowski, Co-founder and Chief Product Officer at Tensorflight on how digital twin technology is continuing to be a force in property insurance
Digital twin technology has come a long way since its inception. It is changing the way businesses operate and is increasingly used across many industries from manufacturing and healthcare to architecture and retail.
The technology is also making inroads in the property insurance industry, which has historically lagged behind other insurance areas such as auto and home due to the greater complexity and variability of commercial properties. Thanks to its ability to offer insurers a way to assess and mitigate risk more accurately and effectively, digital twins are emerging as a transformative force in the property insurance industry.
What is a digital twin?
A digital twin is a virtual replica of a physical object or system and is built using data collected from various sources, be it sensors, Internet of Things (IoT) devices, and satellite imagery, to create an accurate representation of the asset in question. A digital twin can also include historical data, such as maintenance records and other relevant information. The digital model enables predictions of the object's future behaviour allowing businesses to identify potential problems, and simulate scenarios to assess risk and make informed decisions.
In the context of the property insurance industry, a digital twin encompasses a 3D model of the building, centimetre-level accuracy of its location, the presence of relevant features such as the roof or facade, and multiple building attributes, including construction type, occupancy, and facade material. This can include components such as the highly combustible aluminium composite panels (ACPs), which contributed to the Grenfell Tower fire.
Drivers of the technology
The tragic Grenfell Tower disaster in London highlighted the critical importance of accurately identifying and assessing building risks. A significant contributing factor to the catastrophe was the presence of ACPs on the building's facade. Digital twin models now incorporate information on the presence and coverage of these panels, enabling insurers to better evaluate this specific type of risk.
While the Grenfell disaster has undoubtedly increased interest and adoption of digital twin technology within the property insurance industry, it is just one of many factors driving this shift. Also contributing to the growing demand is the increasing frequency of natural disasters, such as hurricanes and wildfires, combined with escalating global insurance losses due in part to climate change.
Benefits for the property insurance industry
Digital twins offer several advantages for insurers, transforming the way they manage and assess risk. With access to digital twins of insured assets, insurers can significantly streamline their underwriting process. Where evaluations of properties once took weeks or even months to complete - owing to having to visit the building in person - insurers can now arrive at more accurate conclusions within minutes, greatly improving efficiency.
Digital twins also enable insurers to better understand their portfolio of insured buildings. By analysing correlated risks within their portfolio, they can make more informed decisions and secure reinsurance at more favourable rates.
When it comes to processing claims, digital twins can provide insights into the asset's pre-claim condition, allowing insurers to swiftly determine the extent of damages. Furthermore, an updated digital twin model can assist in estimating the claim value, expediting the claims resolution process, and improving overall customer satisfaction.
With a multitude of use cases across multiple industries, it comes as little surprise that the digital twin market is projected to be worth $73.5bn by 2027 according to Markets and Markets – up from $6.9bn in 2022 and at a growth rate of 60%, consistent with rapid advancements in AI.
Digital Twins, climate change and natural disasters
Climate change has made natural disasters more frequent and severe and digital twin technology has the potential to fundamentally reshape the way insurers manage and mitigate risk in the face of climate-related challenges.
By shifting the focus from historical data to predictive analysis, digital twins can help insurers better understand the risks presented by different properties and offer policies more precisely calibrated to those risks. This, in turn, can help to reduce the overall impact of natural disasters, both in terms of the physical damage they cause and the economic losses they generate.
Digital twin models capture critical attributes such as construction type and roof geometry, allowing insurers to predict a building's ability to withstand disasters with remarkable accuracy. And by incorporating this information into their risk assessments, insurers can offer policies that are more finely tuned to the risks presented by different properties, ultimately leading to better outcomes for both insurers and policyholders. Where policies are based on less accurate/available information the prices build in an element of uncertainty.
The technology can also be used to rapidly assess damages in the aftermath of a catastrophe, providing valuable information to support relief efforts and aid distribution. The ability to quickly and accurately assess damages can expedite the claims process, reducing the burden on policyholders and enabling them to get back on their feet more quickly.
Biggest data challenges
In spite of its huge potential, as a relatively nascent technology there are a number of limitations. One of the challenges is its reliance on multiple data sources, often containing unstructured and siloed information. Addressing this issue is a complex task. However, AI is providing an effective solution.
Before the emergence of AI, standardising data required the manual, coordinated efforts of thousands of individuals working with documents, images, reports, and various conflicting or incomplete data sources. This approach was both time-consuming and prone to inconsistencies. AI models, on the other hand, are capable of handling huge volumes of data and to a much greater degree of variability, while simultaneously delivering higher levels of consistency compared to traditional methods.
As a result, AI is playing a vital role in driving the adoption of digital twin technology and promoting collaboration among industry stakeholders to establish data standards and interoperability guidelines.
It is clear that digital twin technology is fast becoming an indispensable tool for the commercial property insurance industry. By offering more accurate predictions and timely damage assessments, digital twins are helping insurers to better manage and mitigate risk, leading to better outcomes for all stakeholders. In the future, we can expect to see continued investment in the technology, particularly as the property insurance industry seeks to keep pace with the ever-evolving risks posed by climate change.
About the author
Robert Kozikowski is Co-founder and Chief Product Officer at Tensorflight, the first property intelligence platform powered by AI that combines ground-level imagery with satellite and aerial imagery to provide property underwriters and insurers with rich, accurate datasets to create better insurance products.
Robert leads technology and product development and oversees the overall strategy for the business in partnership with his CEO. Prior to Tensorflight, Robert held a variety of software engineering and developer roles specialising in AI, big data, and machine learning, for tech giants, Google and Facebook and quantitative investment manager at GSA Capital. Robert holds a degree in Computer Science from the University of Warsaw, Poland.