Davies: Keeping pace with changing consumer preferences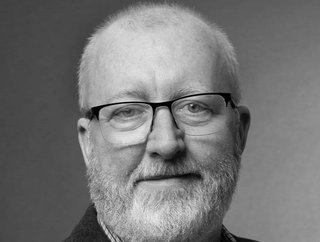 Chris McIlduff, CCO of Global Solutions at Davies, says: "When it's a customer's preference on how to engage with the insurer and the subsequent experience is poor, there is a higher risk of complaints and attrition"
We speak to Davies' Global Solutions CCO Chris McIlduff, on what insurers can do to keep pace with shifting customer preferences
InsurTech Digital speaks to Chris McIlduff, CCO of Global Solutions at Davies, on ways insurers can keep pace with rapidly changing customer preferences, and the role AI and machine learning can play to help incumbents achieve this.
How can insurers keep pace with rapidly changing customer expectations? Is adopting a mindset striving for constant evolution of services key?
Preferences do change, but this is not a dynamic thing. Experiences with an insurer and other brand experiences can help to shape these.
When it's a customer's preference on how to engage with the insurer and the subsequent experience is poor, there is a higher risk of complaints and attrition.
What does change more dynamically is the context, and AI models need to be designed to factor this in.
For example, being able to consider the emotional state of the customer, the experience that has led to this particular interaction, and how this might change the urgency to which the interaction needs to be applied to a response.
Any automation models must be designed to consider these contextual factors and the key to do this is to identify the data that can help dynamically direct how best to support a customer service request.
Customer service automation is widespread in insurance. How can, and do, AI and machine learning support this?
There are several ways that AI and machine learning are already being applied to customer service in insurance.
For example, AI can be used by insurance firms to triage customer requests and either automate their responses or redirect them to a qualified advisor to help.
Where it is passed to a qualified advisor AI can then provide insights, prompts, or suggestions to help human advisors handle customer enquiries more effectively.
Well-designed bots have a part to play here and can capture information that helps to understand customers' needs and context to help intelligently decide the next step in the customer journey.
For example, AI can be developed to gather these inputs to help recognise customers who might be considered vulnerable and support them accordingly. Identifying vulnerable customers at an early stage in the process is critical for insurers who now must be compliant with the FCA's Consumer Duty.
When designed well, these AI initiatives can reduce costs and improve customer experience and employee experience.
However, a lot of firms are still struggling to do this well, particularly when we consider telephony-based experiences as well.
To make a real change, insurers need to step back and take a holistic approach that leverages tech, data, AI, and human operations differently in their approach to customer experience.
So, is the option of human interaction still key for positive customer experiences?
Absolutely! Each customer is different, and so is their need and the context of their reason to connect with an insurer.
The combination of these things is very rarely managed well by insurers, as many fail to think about their customer experiences in a holistic way, meaning that technology, data, and operations are not set up to work effectively together.
There's huge potential for technology, data, and AI to address this and in doing so, intelligently connect human service, in the form of trained service or claims advisors, with customers more effectively.
The human element will always be a key part of delivering service experiences, particularly, for example, when vulnerable customers need to be supported.
As noted above data and AI also hold a valuable role in identifying these customers early on in the process in the first place so that insurers can act responsibly at the point of a call.
Striking the right balance will only be achieved when insurers stop thinking in silos when setting up customer experience journeys.
******
For more insights from InsurTech Digital, you can see our latest edition of the InsurTech Digital here, or you can follow us on LinkedIn and Twitter.
You may also be interested in our sister site, FinTech Magazine, which you can also follow on LinkedIn and Twitter.
******
BizClik is a global provider of B2B digital media platforms that cover Executive Communities for CEOs, CFOs, CMOs, Sustainability Leaders, Procurement & Supply Chain Leaders, Technology & AI Leaders, Cyber Leaders, FinTech & InsurTech Leaders as well as covering industries such as Manufacturing, Mining, Energy, EV, Construction, Healthcare + Food & Drink.
BizClik – based in London, Dubai, and New York – offers services such as Content Creation, Advertising & Sponsorship Solutions, Webinars & Events.