Data shows 'small recovery' in insurtech, says Gallagher Re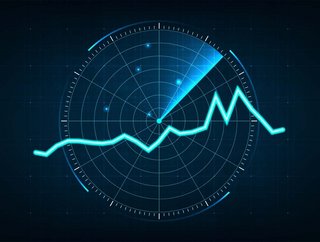 Insurtech funding shows signs of recovery, says reinsurance company Gallagher Re, but the industry still finds itself at an interesting economic juncture.
Insurtech funding has risen by more than 8% between the first and second quarters of this year, although Q2 funding is still down 50% on the same period last year when the insurtech sector recorded its second highest funding amount on record.

That's according to reinsurance company Gallagher Re, which has published the latest edition of its Global InsurTech Report. Funding in Q2 reached US$2.41bn, with almost US$950mn of that being spread across six mega-rounds including four based in the US. The average deal size went from US$18.72mn last quarter to US22.11mn this quarter, although this was overshadowed by a 7% decrease in the total number of deals.

Although the findings show positive movement quarter-over-quarter, insurtech funding is still significantly lower year-over-year. Funding during 2021 amounted to US$15.8bn including US$7.38bn in the first half of the year. Insurtech funding for the first two quarters of this year only amounts to US$4.64bn.

Gallagher Re says the figures show "signs of a small recovery" in spite of global economic pressures weighing down on the insurtech sector. Inflation is rising, economies are shrinking and mass layoffs are being announced across the board.

Time for insurtechs to represent genuine value to investors
Andrew Johnston, Global Head of Gallagher Re InsurTech, has a stern warning for companies: "With the global stock market amid some of its worst days in recent history, the impact on insurtechs and insurtech investors is undoubtedly being felt. Since the beginning of 2022 through this most recent quarter (Q2), some US$9.3tn of company value is estimated to have been wiped from the stock markets

"As the global market has waned, the insurtech ecosystem has met a very interesting juncture. At a macro-level, be swept up in the downgrading of public value, or represent a viable investment alternative to an investor's portfolio that is otherwise being dragged into generalised bearishness; and at a micro-level, either capitalise on the availability of lower-priced assets or struggle to survive."
Johnston also warns that nascent technologies are usually hit hardest and earliest by any downturn in the market, partly because of vulnerabilities in their business models. As optimism dries up, so too does their market value. Johnston acknowledges that this is not unique to insurtech but claims that the devaluation of insurtechs has been more pronounced because, during the boom days, valuations were "especially frothy".