Chubb deal for Huatai 'to consolidate its position in China'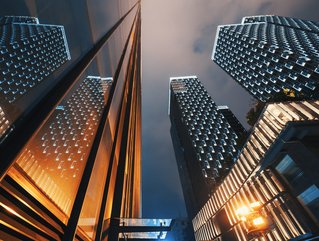 Chubb's deal to raise its stake in Huatai Insurance will "consolidate" its position in APAC and bolster its share of the Chinese life insurance market
Chubb's agreement to increase its stake in Huatai Insurance Group from 47% to 83% will "consolidate its life insurance business in the Asia-Pacific (APAC) region", according to analysis released today by GlobalData.
Chubb announced an agreement to take a majority stake in Huatai at the beginning of the year and received regulatory approval last month. It will give Chubb greater access to Huatai's 19mn-strong customer base and a network of 400 branches and 23,000 agents in 20 of China's 31 provinces.
According to GlobalData's Insurance Database, the combined market share of Chubb and Huatai in China will significantly bolster Chubb's position in the country and put it on the verge of the top 10 foreign insurers in China – just behind MetLife. Chubb and Huatai are projected to have a combined market share of 0.33%.

The Huatai deal was followed by Chubb's acquisition of Cigna's accident and health (A&H) and life insurance businesses – encompassing six APAC markets – which doubled Chubb's life insurance premiums in its Q3 reporting.
Chubb boosts position in China's life insurance market
Shabbir Ansari, Senior Insurance Analyst at GlobalData, says: "The Huatai deal will give Chubb access to the life insurance business in China, as it only operated in the property and casualty business prior to the acquisition. China is the second largest life insurance market globally in terms of premiums, after the US, and is forecast to grow at a compound annual growth rate (CAGR) of 6.56% from 2021-26.
"Chubb's life insurance business is skewed towards the APAC region, which contributes nearly 60% of its life insurance business. The Huatai deal will further strengthen Chubb's footprint in the region and increase its share from China, which accounted for 18.6% of Chubb's business in 2021.
"The addition of Huatai Insurance will boost Chubb's retail business and support in achieving product, customer, and geographical diversification. A fast-growing affluent population and the ageing demography in China will support Chubb to expand its business into life insurance and asset management services."