BOXX Insurance to buy cyber intelligence platform Templarbit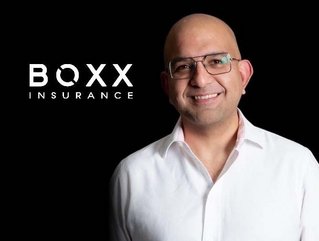 BOXX Insurance is set to acquire cyber threat intelligence platform Templarbit, which specialises in mapping and monitoring a company's attack surface
Cyber insurtech BOXX Insurance is to acquire Templarbit, a cyber threat intelligence platform which it claims "makes it simpler for businesses to stay ahead of digital threats".
Since being launched by founder Bjoern Zinssmeister in 2017, Templarbit has built a technology platform that identifies vulnerabilities within a company's network that hackers could exploit and alerts clients. The platform analyses an organisation's digital assets, the unique risk profile for each digital asset as well as the real business costs that would be incurred if one was compromised.
The deal, of an undisclosed value, will allow the Toronto-based insurtech to bolster its offer within B2B cyber insurance. It will see Templarbit's Zinssmeister join BOXX as Head of Engineering within BOXX Labs – a newly formed R&D division of the company.
Templarbit acquisition 'natural next step' for BOXX
It comes against a backdrop of rising cyber threats. With the growth of hybrid working models and the emergence of geopolitical events such as Russia's war in Ukraine, companies face an increased level of cyber risk – but spiralling business costs and cost-of-living pressures mean that some businesses are choosing to deprioritise cyber cover in favour of paying the bills. It's a decision usually born out of necessity but one that leads small businesses vulnerable to attack, meaning affordable cyber protection and cyber insurance products have never been more important.
In August, BOXX's new COO Eric Newman summarised the firm's prevention-led approach in an interview with InsurTech Magazine. He said that BOXX is "helping SMEs respond to cyber threats but also stay ahead of them by leveraging smart technologies that reduce risks and prevent claims in the first place".
BOXX Co-Founder and CEO Vishal Kundi says: "Bringing Templarbit's team and technology in-house was a natural next step for us. It shows how strategically important we believe proactive cyber risk protection is to the continued growth of our business. We are excited to welcome Bjoern and the Templarbit team to BOXX."
Templarbit's Bjoern Zinssmeister adds: "The Templarbit technology platform has demonstrated that it is possible to deliver both effective and affordable cybersecurity capabilities to the small and midsize business segment using intelligent automation and threat intelligence. This is an incredibly exciting time to be joining the BOXX family, and I look forward to what's next."