Bluezone to launch life insurance policy for diabetics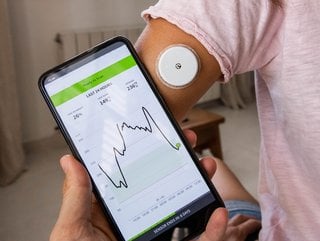 UK insurtech Bluezone will launch a specific life insurance policy for those living with diabetes, as the prevalence of chronic illnesses reportedly rises
Life insurtech Bluezone plans to launch a life insurance product for people with Type-2 diabetes in the first quarter of next year.

The London-based company has secured a global reinsurer and obtained FCA authorisation for the launch, having previously raised £1.5mn in seed funding led by Insurtech Gateway earlier this year. The insurtech is focused on life insurance policies for people with chronic illness, who it claims regularly struggle to get affordable cover.

According to Bluezone, the prevalence of chronic health conditions is rising, with one in two people worldwide now thought to be living with a condition. Traditional underwriting processes are outdated, Bluezone says, making it difficult for those living with chronic conditions – like diabetes – to access affordable life insurance.
Bluezone's team includes doctors and scientists who, together, have developed a powerful medical underwriting risk engine using sophisticated AI and ML technology that draws on large medical datasets. The technology will tailor premiums precisely to an individual's own risk score, while digital onboarding will make the process of purchasing a policy seamless.

Bluezone 'on track' to launch tailored product next year
Dr Karan Mehta, Co-Founder and CEO of Bluezone Insurance, says: "We are delighted to have secured our first-choice reinsurer to support us with the launch of our new life insurance product. The global firm is the perfect partner, and we are looking forward to working with them.

"We would also like to thank the team at Insurtech Gateway for helping us secure our FCA authorisation in record time. We are delighted to confirm we are on track to launch our market-leading and game-changing life insurance solution for people with Type-2 diabetes in Q1 next year."

Stephen Brittain, Co-Founder of Insurtech Gateway, adds: "The Bluezone product has so much potential; we are thrilled they are approved to launch. The FCA and reinsurers have been really supportive and a pleasure to work with."