Bluevine partners with Coalition to expand insurance offer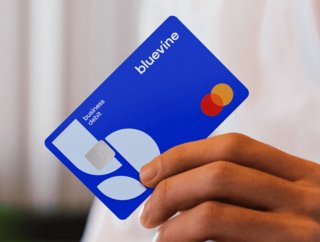 US banking fintech Bluevine will expand its insurance offer to include cyber cover for small businesses, thanks to a new partnership with Coalition.
American banking fintech Bluevine has partnered with cyber insurance specialists Coalition to expand its insurance offering for small businesses.
The new partnership will see Coalition provide 'active cyber insurance' to Bluevine customers, which combines the company's cyber insurance cover with a proactive approach – including cybersecurity tools and active monitoring – to mitigating against cyber risk. It will complement the existing small business insurance that Bluevine offers through its partnership with NEXT Insurance.
According to California-based Bluevine, as many as 75% of small businesses in the US are underinsured and 40% do not have any insurance whatsoever. As business owners face up to higher inflation and rising energy prices, cyber insurance is often the first area to be deprioritised, particularly among companies that don't see themselves as a cyber target. But the nature of the threat landscape is only accelerating: hybrid working models, supply chain vulnerabilities in some sectors and geopolitical events like Russia's invasion of Ukraine all provide an extra dimension to a business' cyber threat landscape. Indeed, in the company's latest Threat Intelligence Index, IBM X-Force's Charles Henderon states that "the attack surface is only growing larger".
Bluevine trying to fill gaps in business insurance
"After the initial success of our small business insurance partnership with NEXT last year, we took a closer look at the gaps our customers might still have with their insurance policies and worked to close them," says Eyal Lifshitz, CEO and Co-Founder of Bluevine. "By partnering with Coalition and NEXT, Bluevine is serving the broader small business community by providing in-dashboard access to trusted insurance companies that support the small business community on their journey to grow and scale."
Catherine Lyle, Head of Claims for Coalition, adds: "In our experience, many cyber criminals are opportunistic, particularly when it comes to small organisations. No company is too small to be an enticing financial opportunity for attackers. Choosing to go with Coalition's active cyber insurance offering can help a small business avoid a potentially catastrophic cyber incident – like a ransomware attack – where financial costs could cripple a business. We are delighted to bring Coalition's product offering to Bluevine customers with the aim of increasing access to cyber insurance for organisations of all sizes and continuing to prevent digital risk before it strikes."
According to Coalition, its active cyber insurance leads to 50% fewer claims than the US market as a whole, with 45% of incidents resolved at no cost. The latest partnership with Bluevine comes just days after Coalition launched an independent reinsurer backed by $300mn from investors that will provide additional capacity for its cyber programmes.